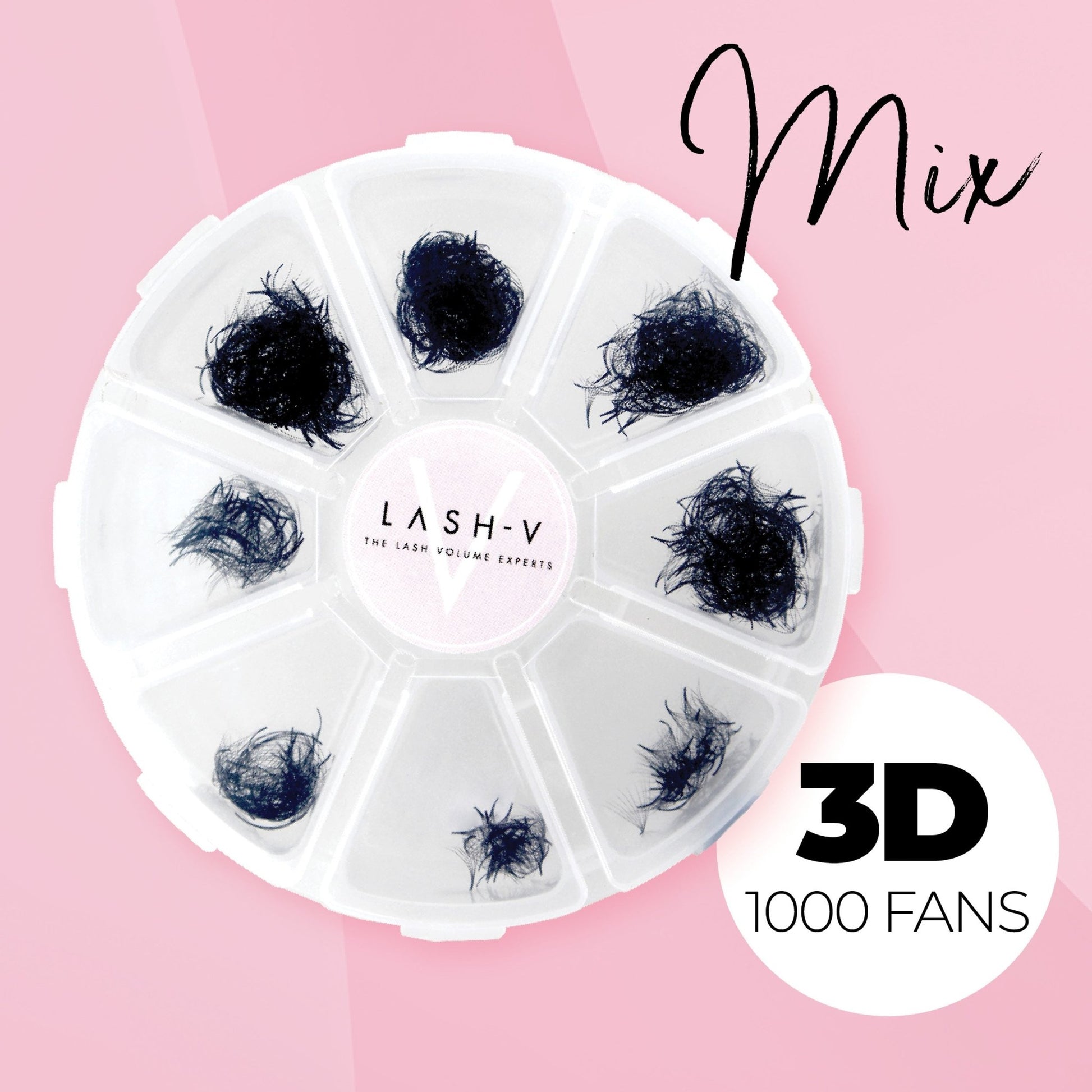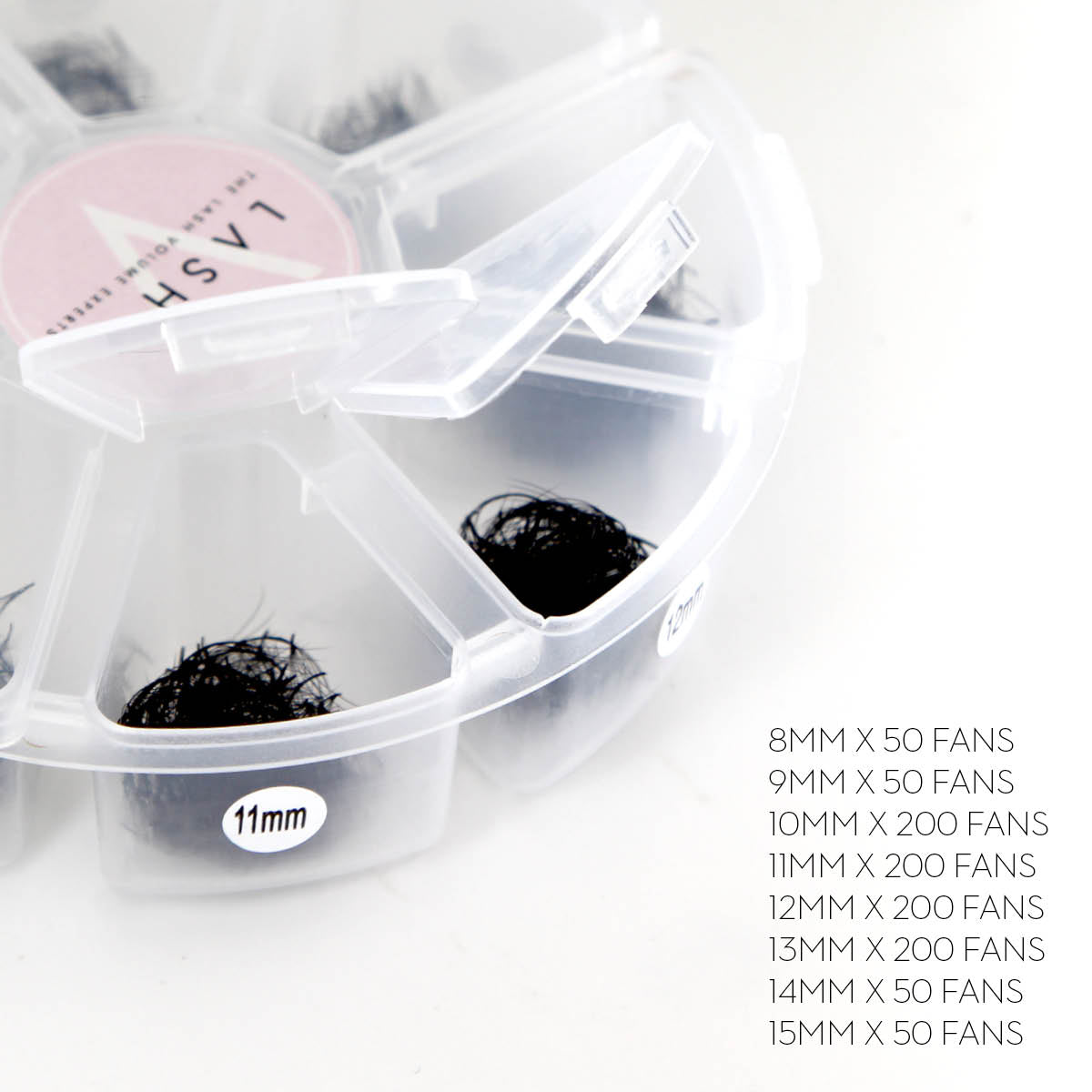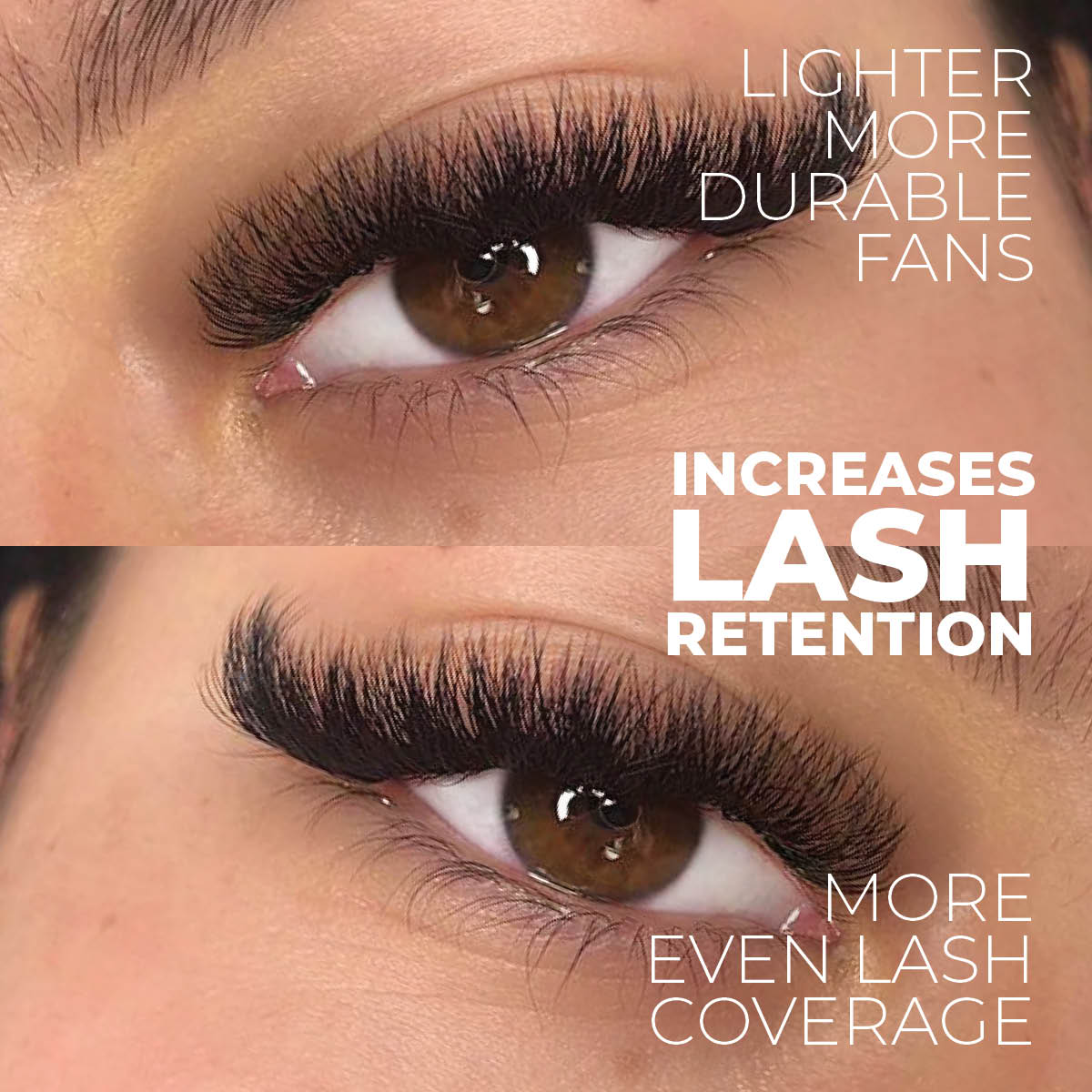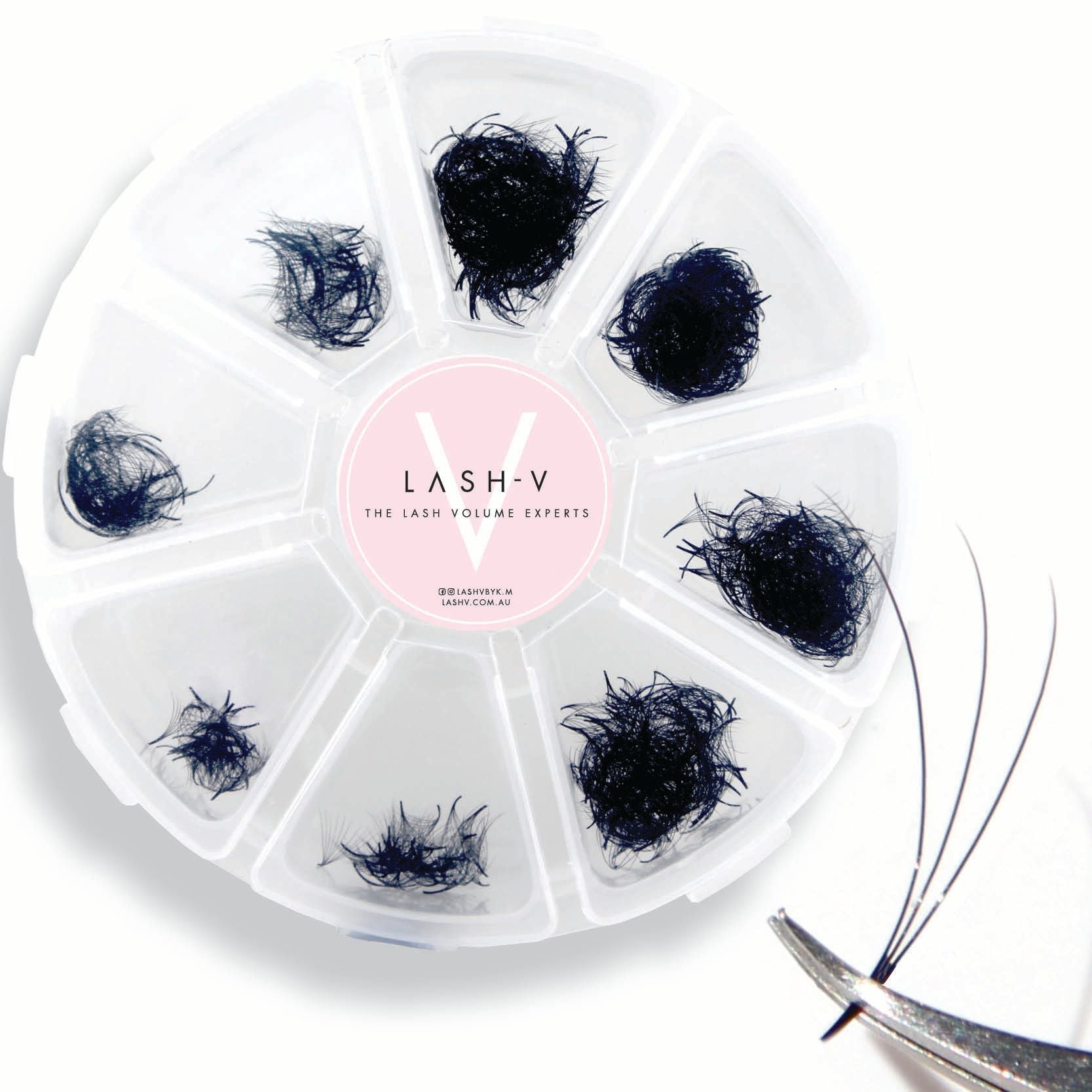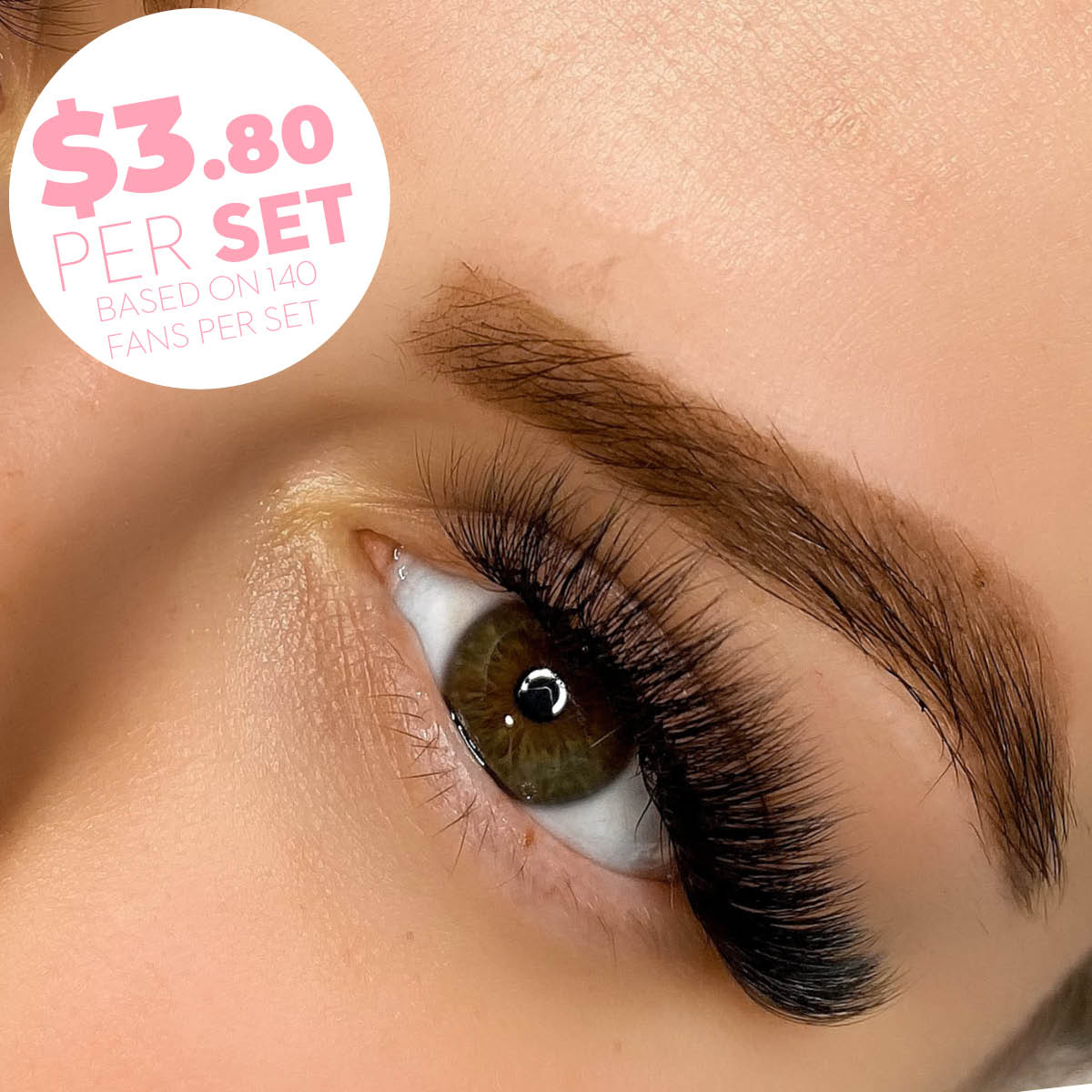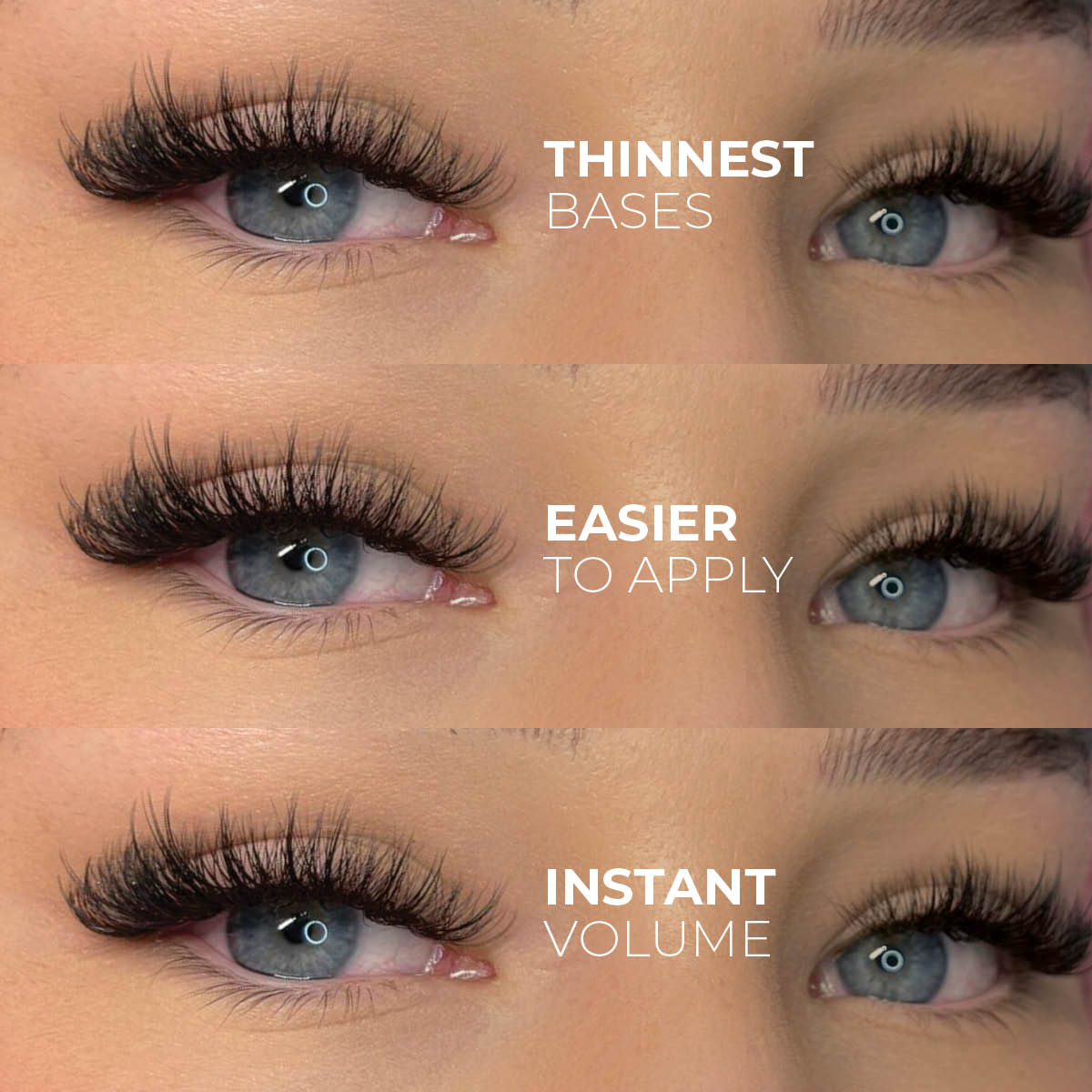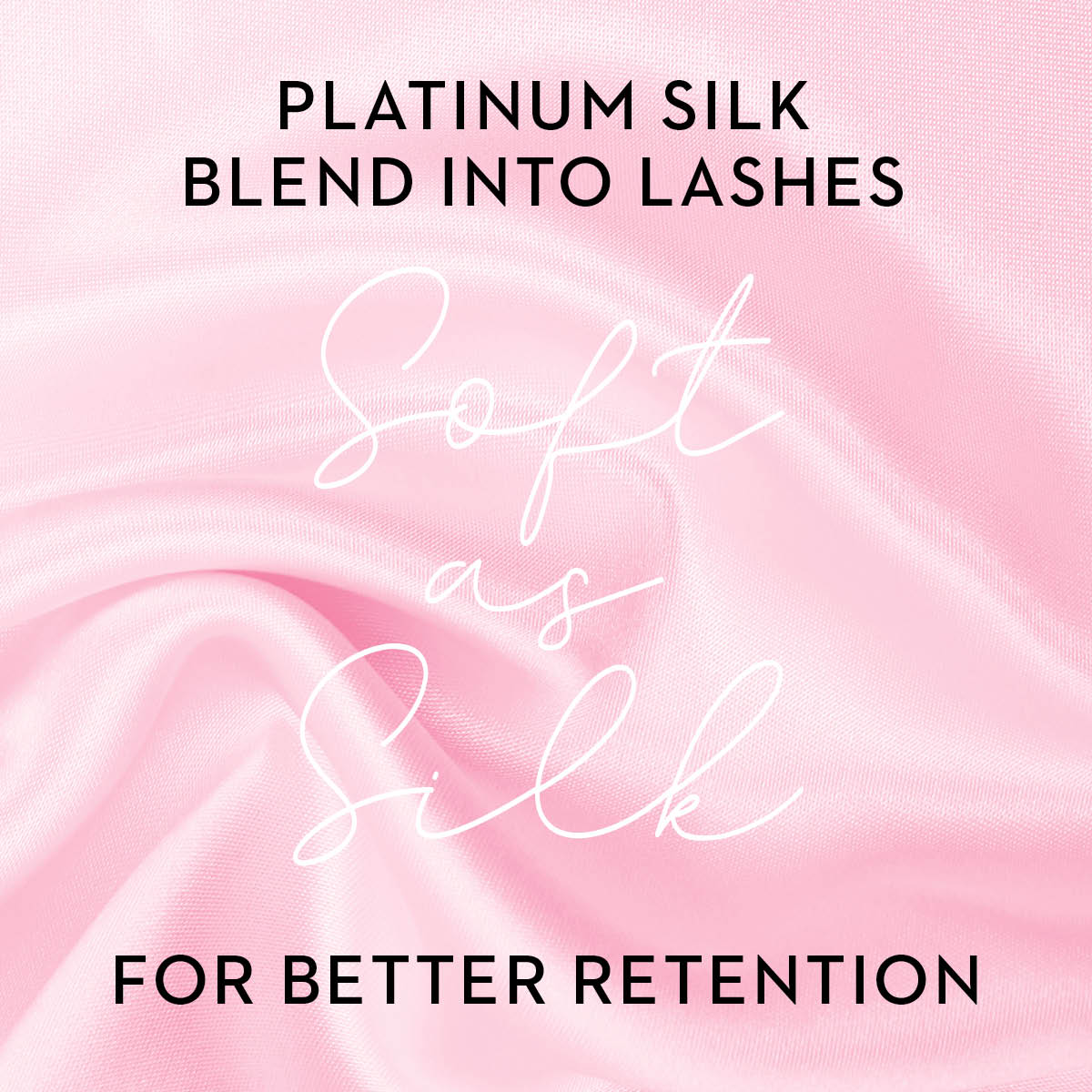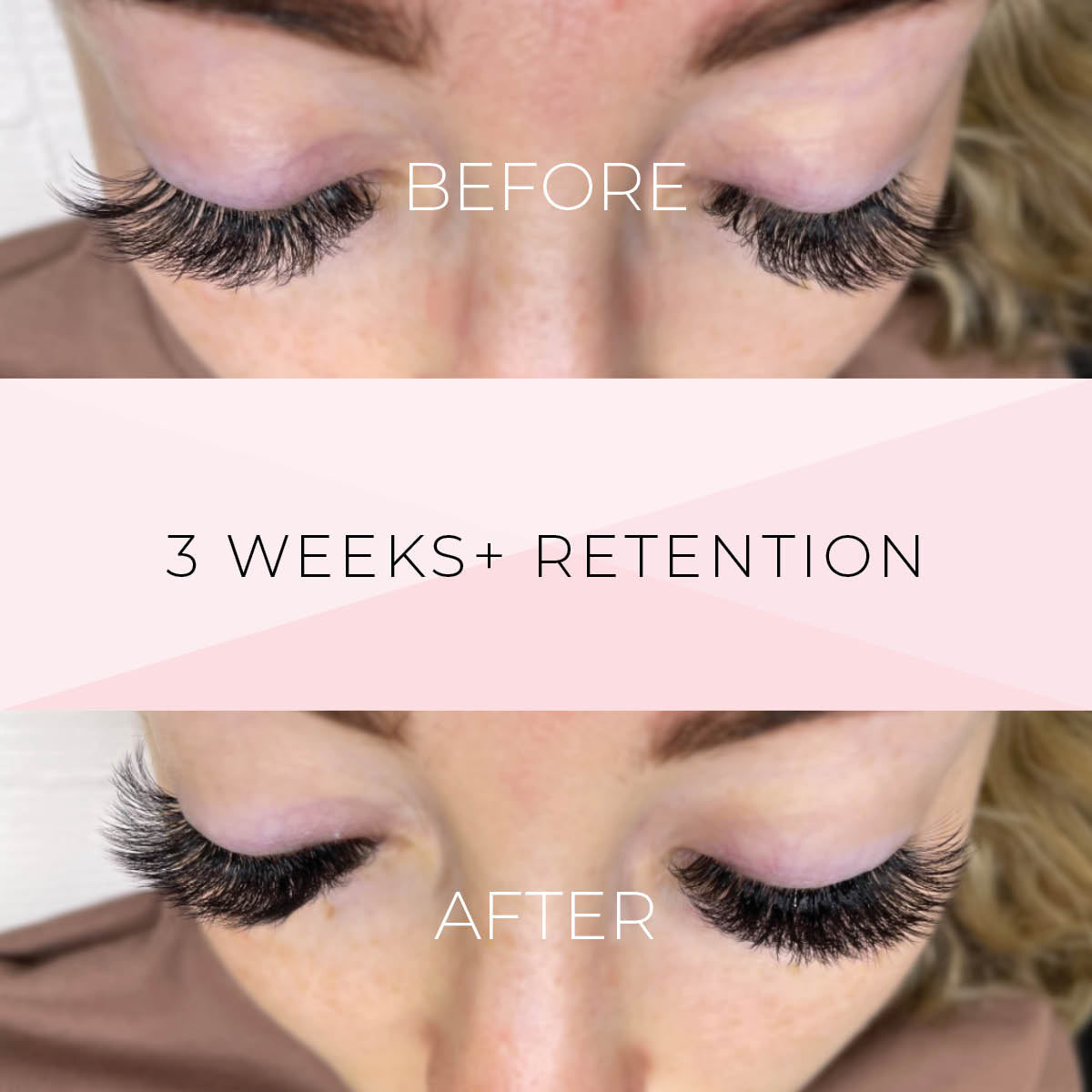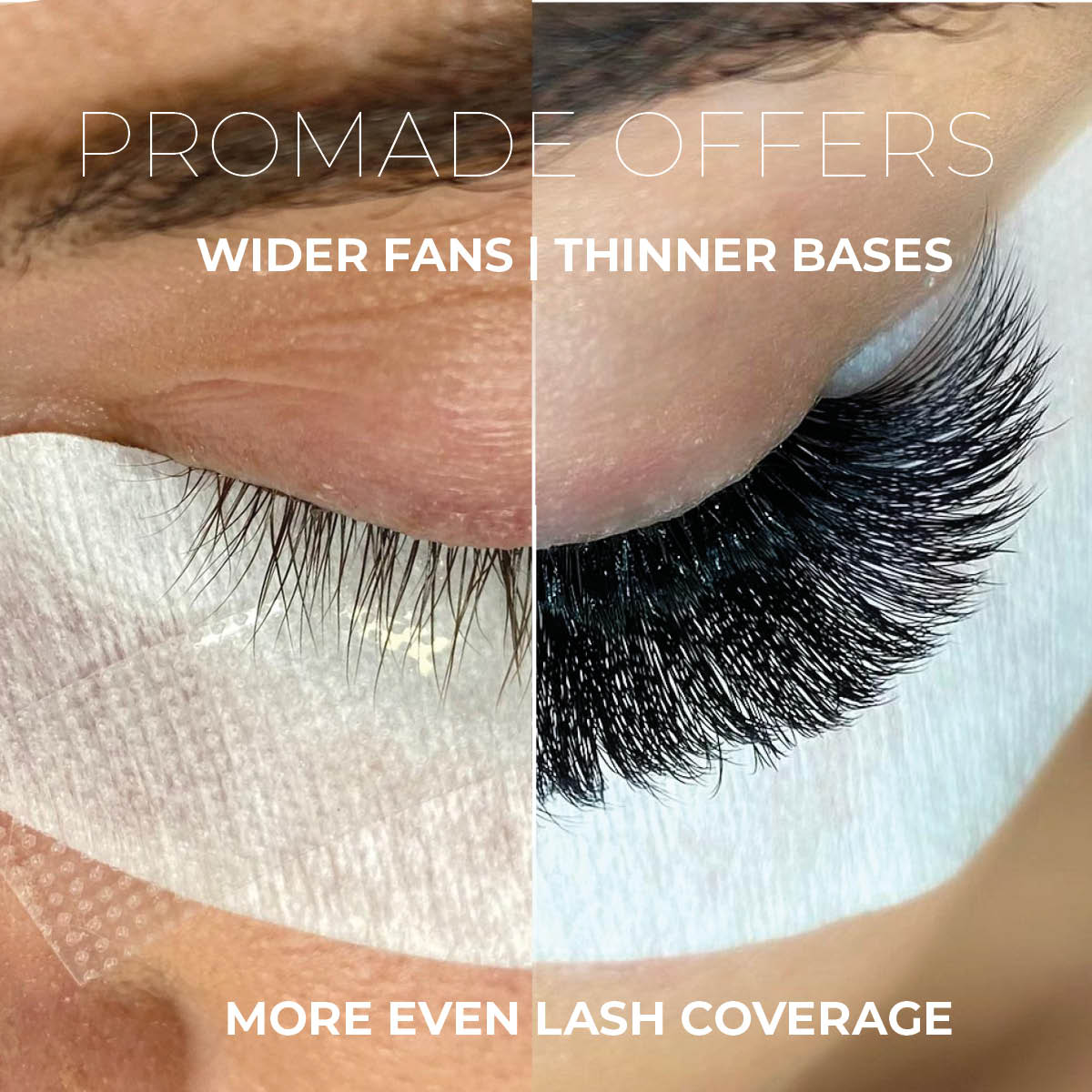 3D Promade Loose - 1000 Mix Fans
Sale price
$26.95
Regular price
Tax included.
Buy now, pay later.
Product description
Product reviews
How these lash supplies will have you lashing next level!
If you're looking for the best value in premade fans, get lashing with 1000 of the Loose Pro made fans mix trays!
With the perfect mix of 8-15mm lengths.
Lash V premade lash fans offer a wider fan (like short stem pro premade fan) for a stunning even lash coverage, with the thinnest base for smooth application! That's why Lash V is the trusted lash extension supplier offering consistent high quality premade volume eyelash extensions to the world! 
Our handmade premade volume fans are beautifully hand crafted just like individual lash fans. Plus Lash V premade volume eyelash extensions are made with the highest quality PBT material blended with the softest silk creating the most stunning premade volume fans you'll ever work with.
Needing to lash ASAP and pay later? Afterpay is available on all our premade lash fans eyelash extension supplies so don't sweat it babe! We're the lash extension supplier who is all about taking your lash business to the next level!
So, when you're looking for a consistent lash extensions supplier who offers best of the best value and quality, Lash V will have you covered for all your lash supplies. Especially if you're a 3D premade fans lover! We take pride in being the wholesale lash extensions supplier who will take your lash business to the next level! No matter if you're premade fans lover, a pro made loose fan lover, or after any kind of lash supplies, we got you.

Each of our Loose 1000 mix containers has x8 lash sections. And the x8 sections are separated as follows:

8mm x 50 fans
9mm x 50 fans
10mm x 200 fans
11mm x 200 fans
12mm x 200 fans
13mm x 200 fans
14mm x 50 fans
15mm x 50 fans

Five star reviews
"Love these lashes!!!! Fabulous for creating a light hybrid set, my clients love how they feel so light and fluffy! Amazing to work with too!"
 Rebecca Scott - Verified Lash Artist
Let's talk quality!
• Mix tray made up of 8-15mm lengths.
• Offer your clients a silkier feeling lash with platinum silk blended into highest quality PBT material for a premium silky lash fan finish
• Clients will love this more durable fan, offering some clients up to 6 weeks retention.
• Lash more sets faster with super thin bases for easier and faster application.
• Heat bonded technique with minimal glue to ensure the lashes are fused together.
• 100% cruelty free.
• Create a mega volume set in the same time as a classic set.

Let's talk value
• 980-1000 loose premade lash fans, offering 400 more fans than our 20-line xxl trays providing even better value!
Why your clients will love our lashes
• Amazing even lash coverage with even darker fans!
• Ideal for clients with almost no lashes. Quickly creates full volume.
• Get the wide fan short stem look with pro fan super thin base.
Need lash supplies express? We got you!
• Free express shipping available $200+ for all premade volume fans Australia
• Free parcel post available $150+
• After pay available on all loose premade volume lash fans
• All eyelash wholesale products are GST incl

About our loose trays
• As each lash fans are hand crafted, you might find that some pro made fans appear different to other fans. That's a natural occurrence when you make each one by hand. So, enjoy subtle differences! They will make your set look more natural!
• Please note: Fans may vary in quantity as they are packed by weight.
• Please note: Allow for 2% faulty fans due to fans moving around the box.

Follow us on Instagram to see our beautiful work @lashvbyk.m and #lashvbykm
Five star reviews

"These are my staple! These loose fans are my favourite lashes by far. Incredible quality at a seriously low price. I started getting even more clients when I switched to Lash V. I'm in love, my clients are in love.... happy days all 'round!"

Aimee Young - Verified Lash Artist
ULTRA SPEED FANS FOR ILTRA SPEED SERVICE
Love these fans! Great quality lashes that are so easy to prepare and use. LOVE LOVE! Thank you team 💕
Nice !
Definitely worth the money. Makes a nice thick set. Will be ordering again
3D PREMADE LASH FANS - 1000 MIX LOOSE PROMADE FANS - 0.10mm - C CURL - LASH SUPPLIES
Amazing!
Super fluffy and look amazing on all my girls