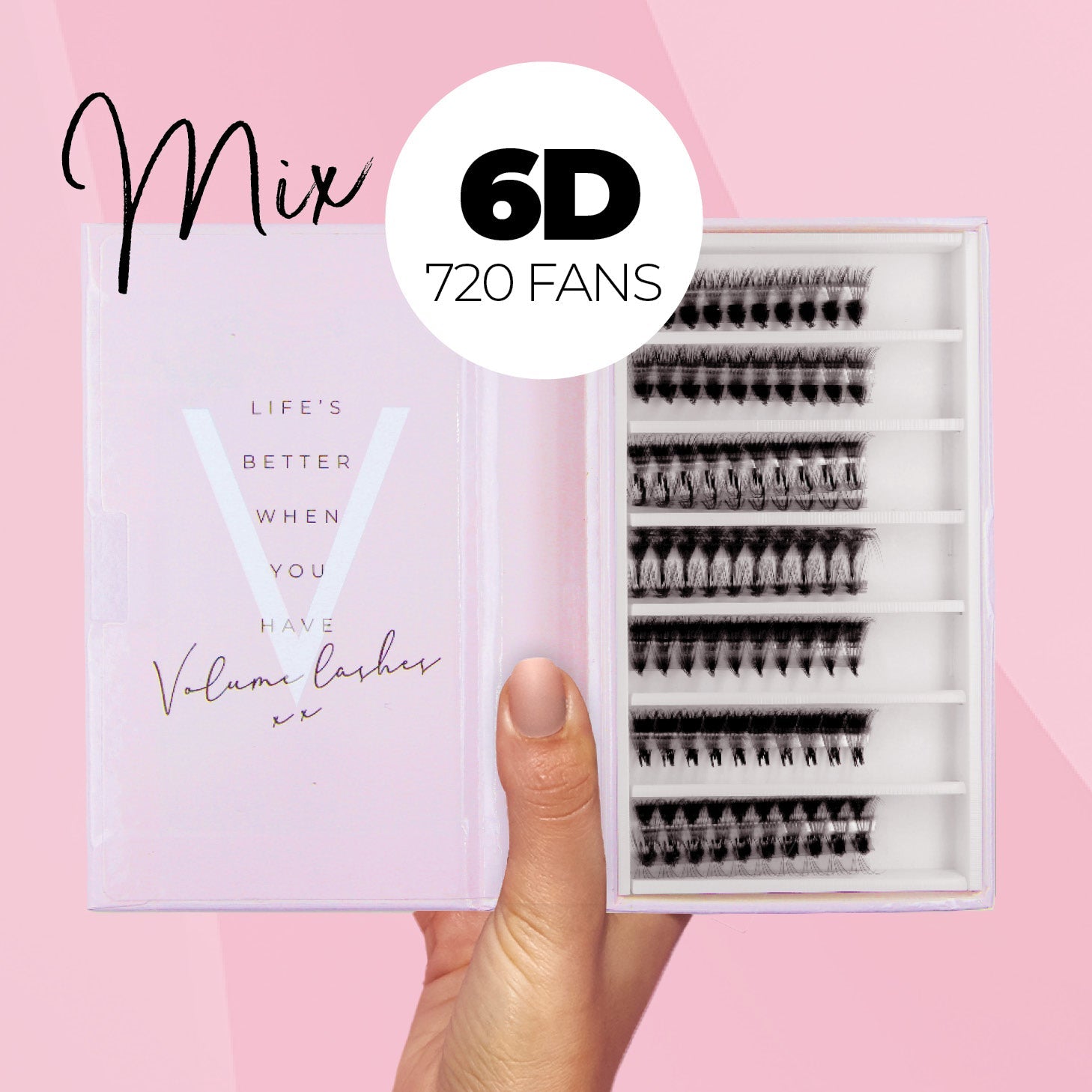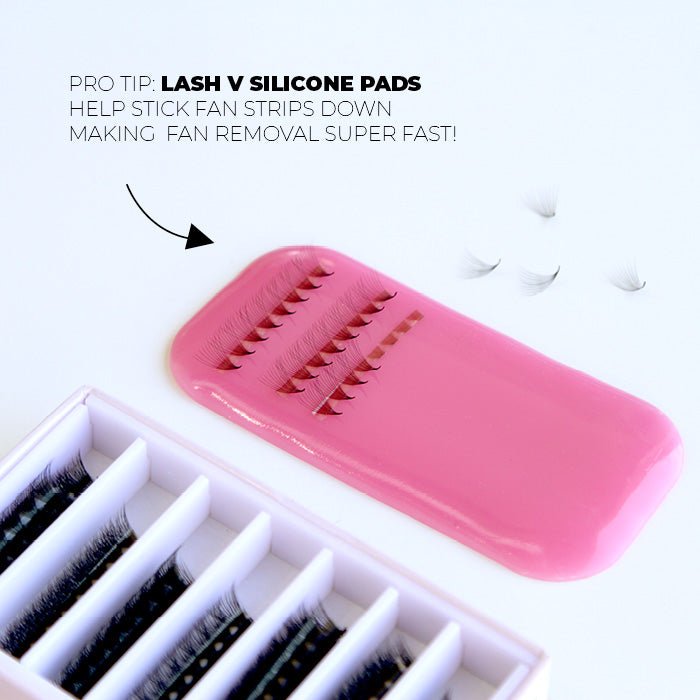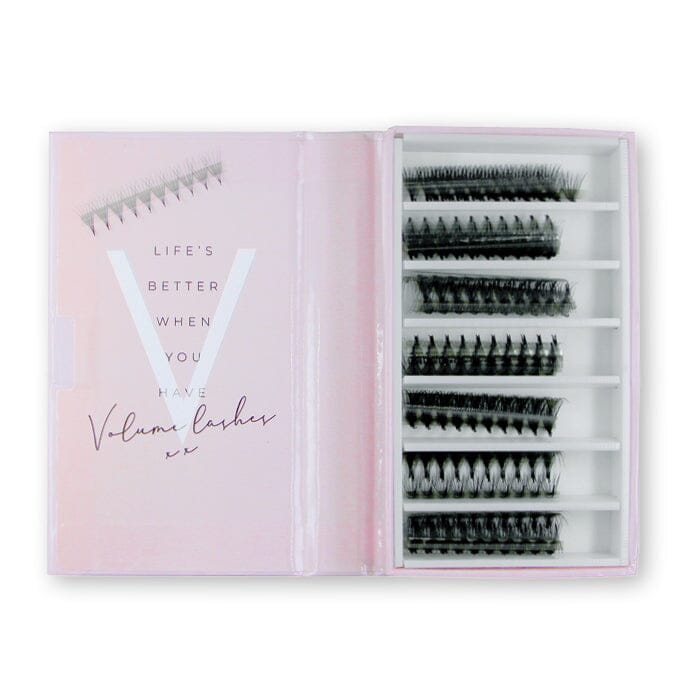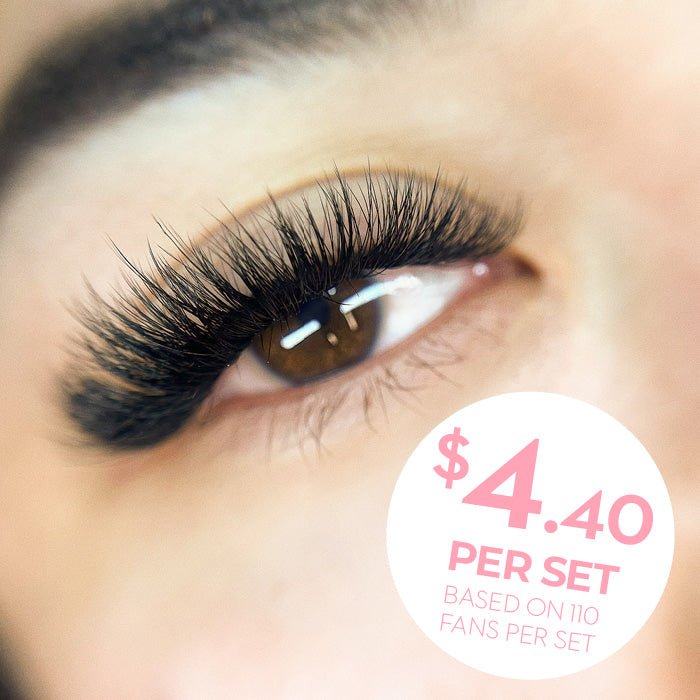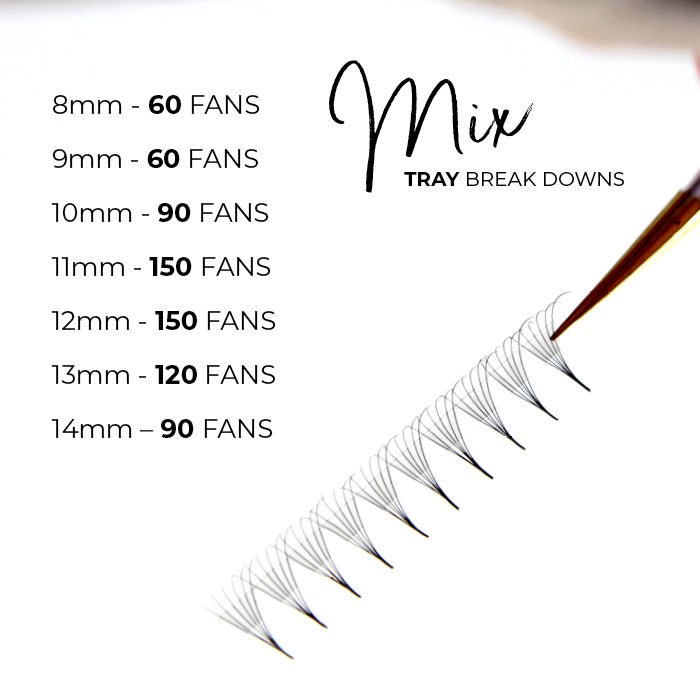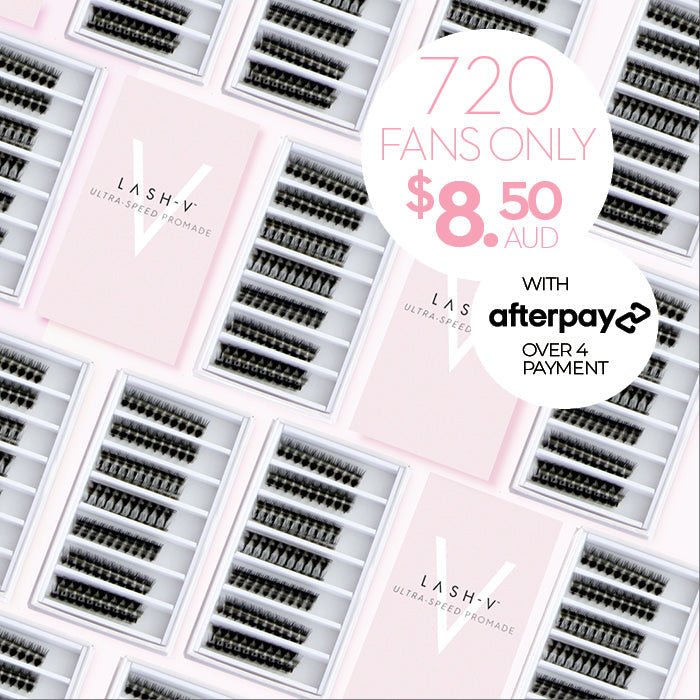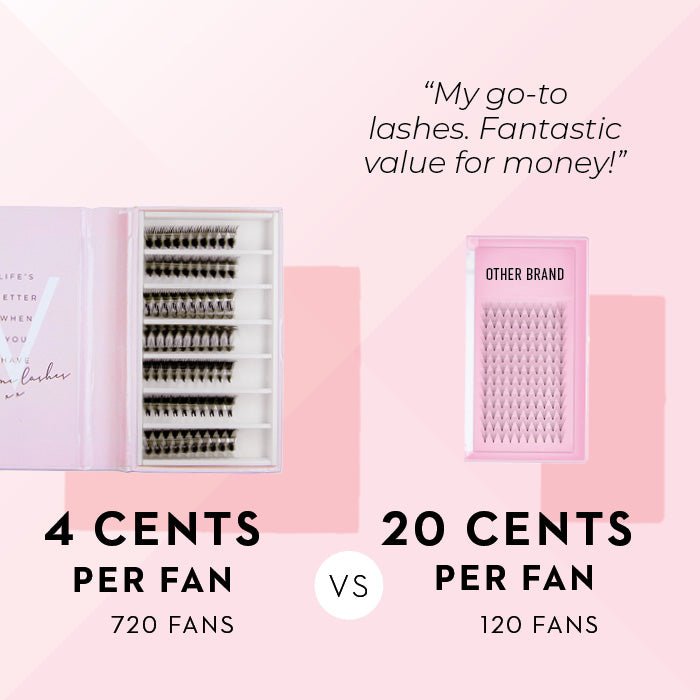 6D Promade Ultra-speed - 720 Mix Fans
Sale price
$34.00
Regular price
Tax included.
Buy now, pay later.
Product description
Product reviews
The eyelash extension supplies that will have you lashing faster than ever before!

Welcome to Ultra-speed! The latest promade lash fans range. If you're wanting to get through more clients each day, but save money on every lash set, then Ultra-Speed premade fans are about to become your new best friend. It's your favourite premade volume fans in shorter strips ready to go so you can quickly peel, place, and get straight back to lashing. Plus having the strips loose in a gorgeous little compact box means its stunning value, so you'll see next level value on all your premade lash fans sets, Yay!
All our promade fans are 100% hand made just like you'd create with individual lash fans. It's reassuring to know our Lash V premade volume lashes are created with the highest quality PBT material with platinum silk blended within creating the softest Promade fans you'll ever work with!

Needing premade fans with Afterpay? We got you babe! All our premade volume eyelash extensions offer 'lash now, pay later' set up. Who wouldn't want that!
We are the lash extension supplier who will help take your lash business to the next level! We know you will be confident in using Lash V as your lash extensions supplier who will consistently supply you outstanding value and quality, every, single, set.
Lash V will have you covered for all your lash supplies whenever you need. Especially if you're a 6D pro made fans lover, we've got you covered! Its time to kick it up a notch and shop with Lash V the lash extension supplier offering superb quality eyelash extension supplies to all our amazing lash artists around the globe!
Pro tip: use Lash V silicone pads to help stick fan strips down making fan removal super fast!
Five star reviews 
"I just can't stop buying lashes from Lash V. Every tray I get are perfect. The Lash V team take extra pride in all there lashes and only produce nothing but the best 🥰 I'd definitely recommend buying lashes from LashV. I couldn't go anywhere else. Perfect fans every time. And super easy to apply and are amazingly soft and fluffy 😍 So much love ❤️"
JRose - Verified Lash Artist


About 6D ultra-speed promade volume lash fans
How these promade fans bring you value and quality!
• 720 Premade fans placed on our ULTRA-SPEED strips designed for quick and easy removal.
• Get the wide fan Short Stem look with premade lash fans thin base.
• Stunning value prices, closer to our loose fan trays.
• Platinum silk blended into highest quality PBT material for a premium silky lash fan finish.
• Amazing even lash coverage.
• Ideal for clients with almost no lashes. Quickly creates full volume.
• 6D fan base same thickness of a single lash. Making it the lightest lash on the market.
• Heat bonded technique with minimal glue to ensure the lashes are fused together.
• 100% cruelty free
• The only lash extensions supplier offering next level quality and value.
See more profit on every set! Let's talk value.
• Low prices like our loose premade fans giving you the best of both worlds. Value & speed.
• 720 fans at low cost – extra profits at every customer!
• Confident at lashing and want to see more profits? Ultra-speed is the ultimate all-rounder lash optimizing your lash business with quality, speed, and value all in one.
About our ultra-speed fans
• As each fan is hand crafted, you might find that some fans appear different to other fans. That's a natural occurrence when you make each one by hand. So, enjoy subtle differences! They will make your set look more natural!
• Please expect 5-10 fan bases separating. As the bond may separate due to travel and weather conditions.
Need your lash supplies asap? We got you!
• Free express shipping available $200+ for all eyelash extension supplies.
• Free parcel post $150+
• After pay available on all premade volume eyelash extensions
• All premade lash fans wholesale products are GST incl

Follow us on Instagram to see our beautiful work @lashvbyk.m or #lashvbykm
 Five star reviews
"Lovely, thin bases! Really love the promade Fans. I have no problem getting a bond to the NL, client retention seems to have improved, less stickies due to how thin the bases are and seem to also be applying faster which has been a amazing as I work back to back with clients. Highly recommend!!"
• Rachael Offer - Verified Lash Artist
In love
I have been lashing 15 years already and these beauties have really helped me. My sets take less time and the fullness acheived is unbelievable. The thinness of the base is the best. I generally dont lash over 6d and couldnt be happier.
Ah thank you so much for such a kind review. You are such a sweetie! We are so happy you love our gorgeous lashes as much as we do. Again, thanks so much for your support and being such an amazing passionate artist. It's always a pleasure to work with you. Reach out if you have any other questions. We're always here to chat and help any time!
Much love
Nicole xx
6D pro made fans
Absolutely loving these lashes, nice thin base nice soft lashes
We're delighted to hear you're loving the lashes!! Thank you so much lovely for the kind words, they mean a lot xxx
Love them
I love them they cut my time tremendously an look great
❤️AMAZING❤️
Absolutely love these fans. They have a perfect skinny base, they are fluffy, dark and so soft!
Love these lashes!!!
I have used a lot of lashes I go back and forth with promade and hand making fans! These are by far the best promade lashes. They are so dark which I love because they stand out on every skin tone. The thin bases make for an easy application. I will definitely be purchasing more.