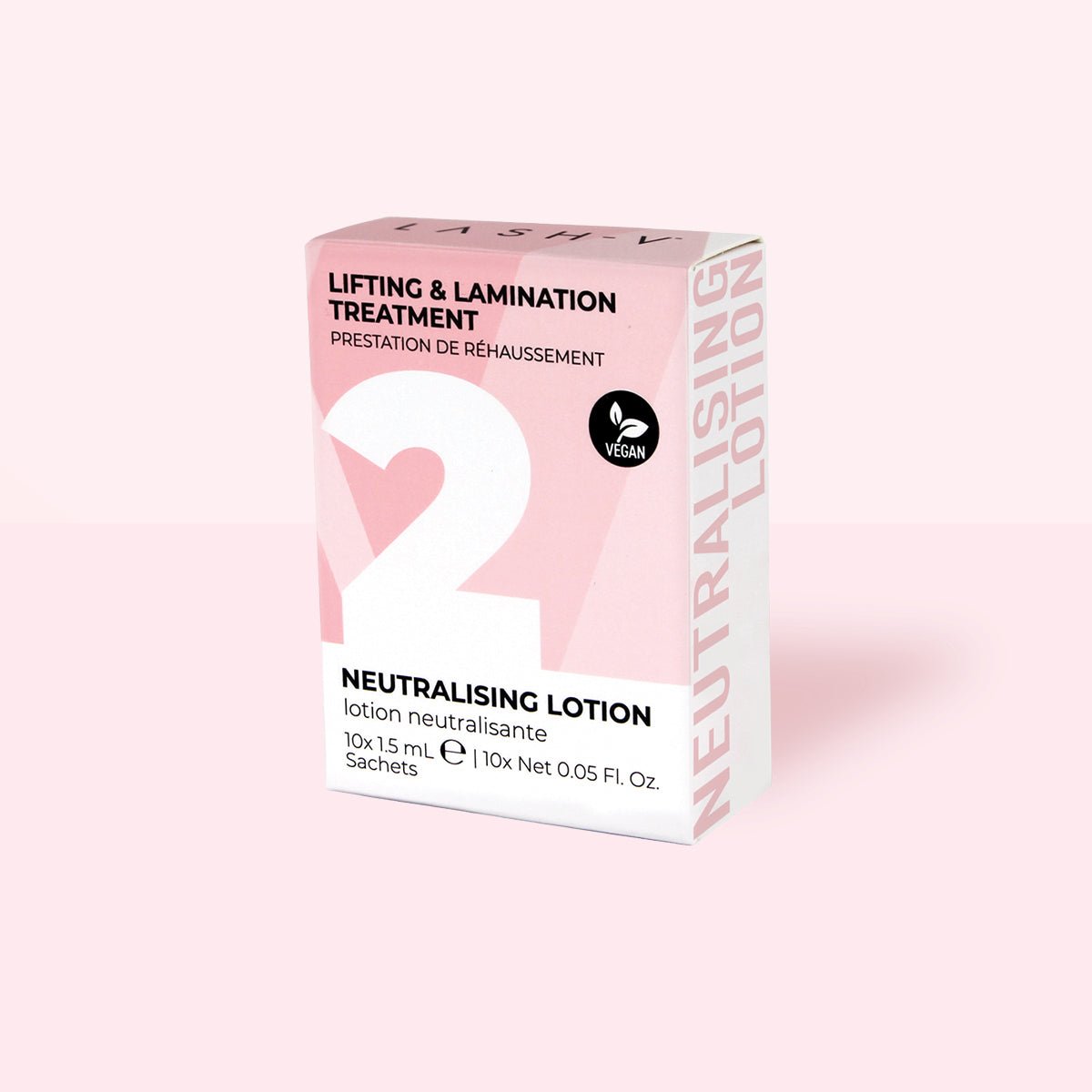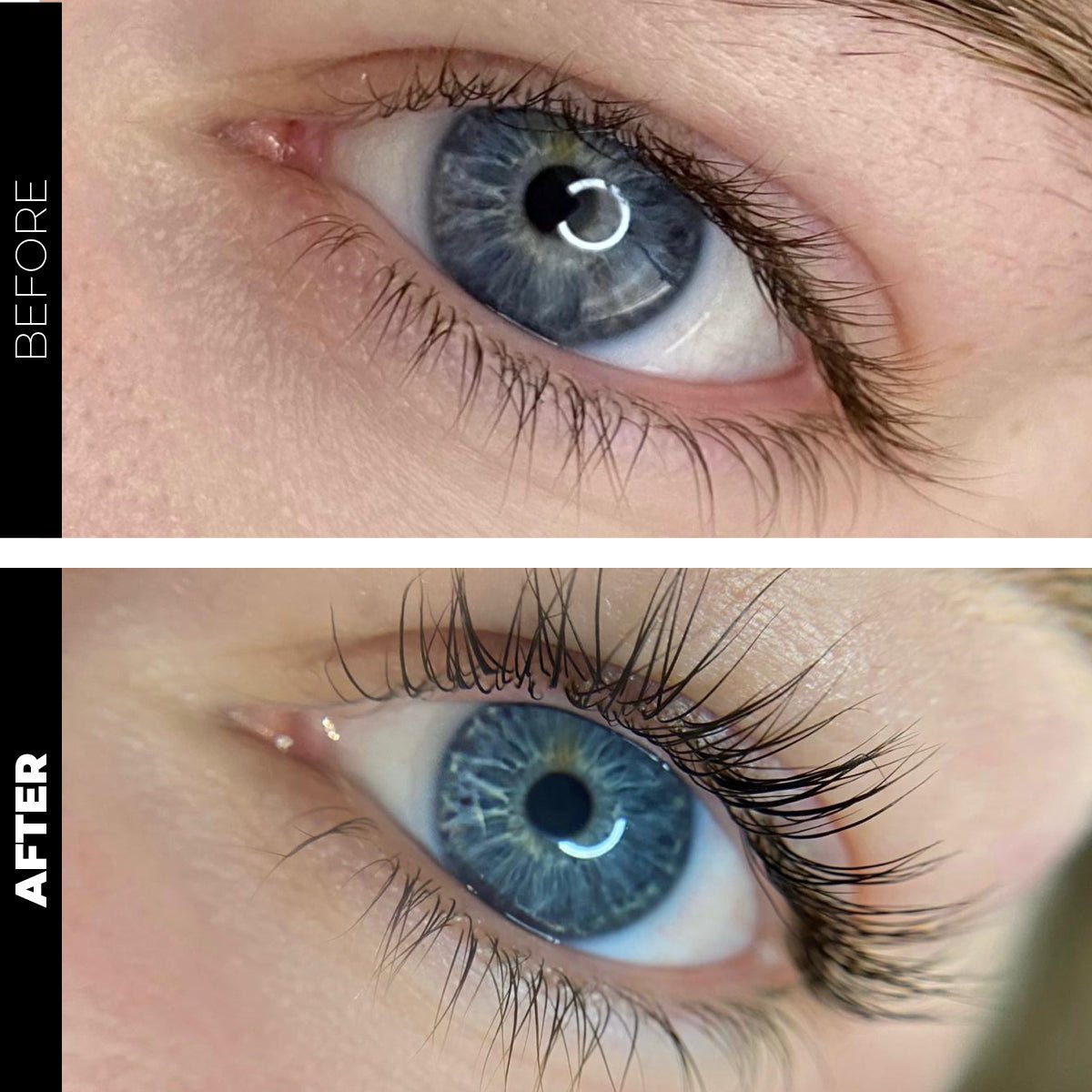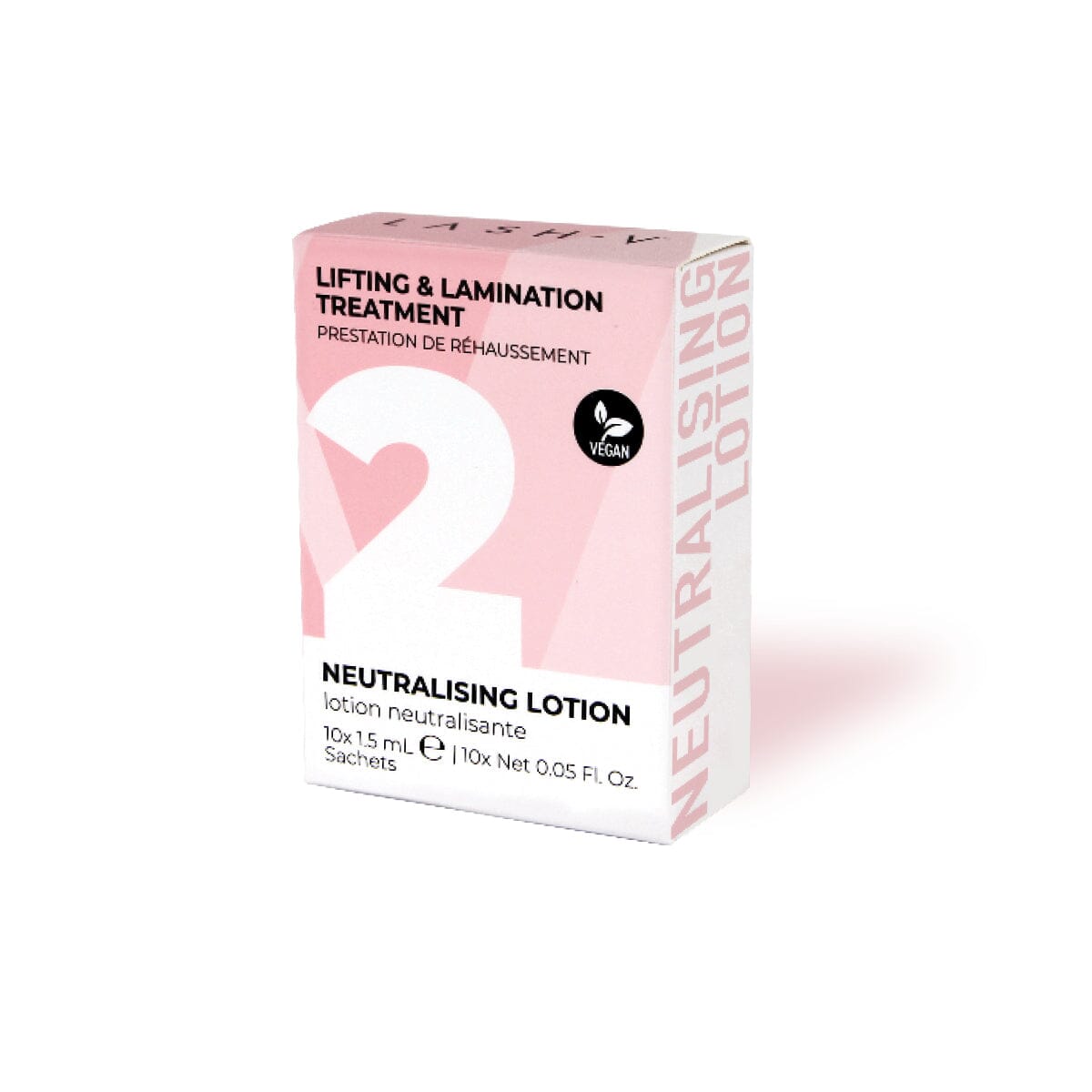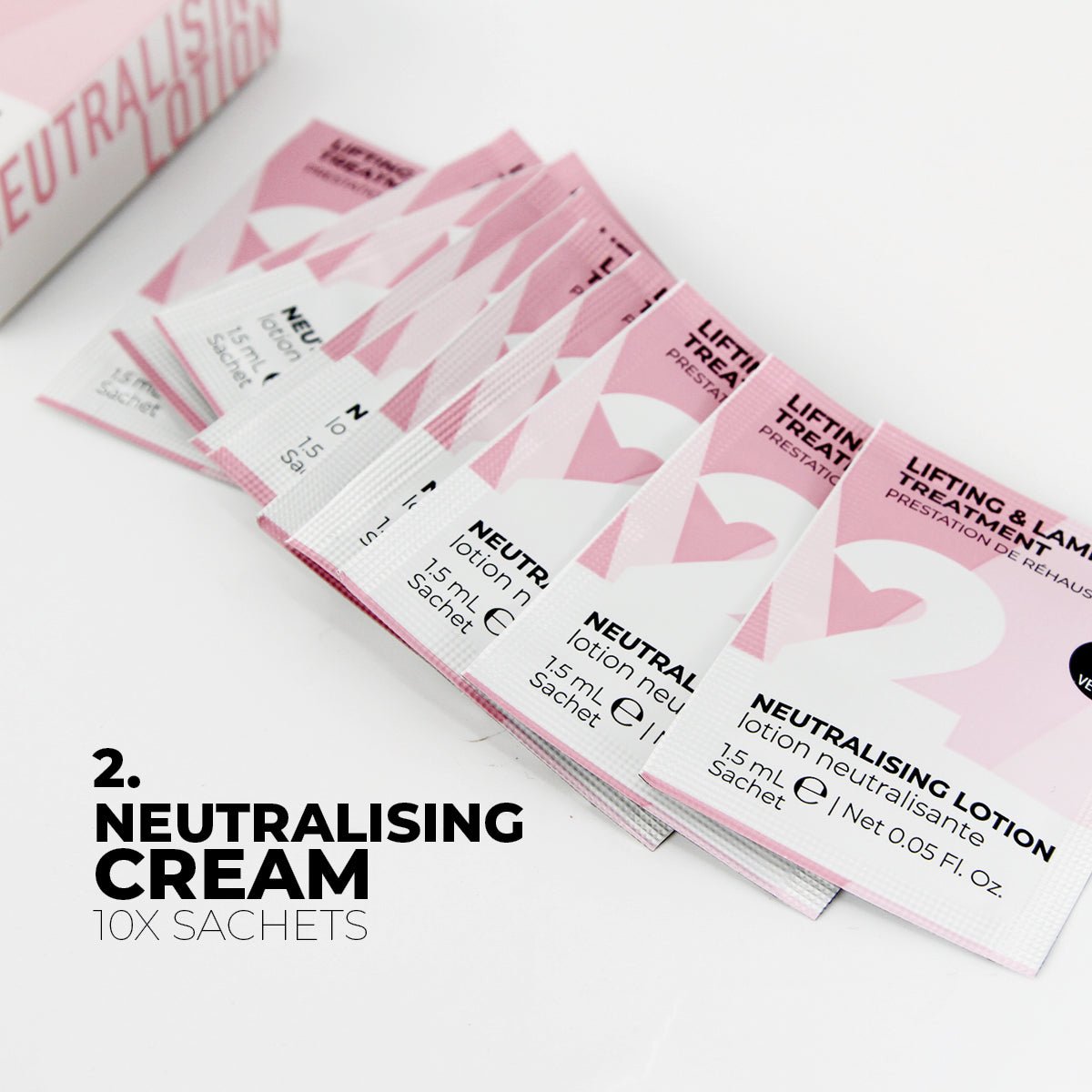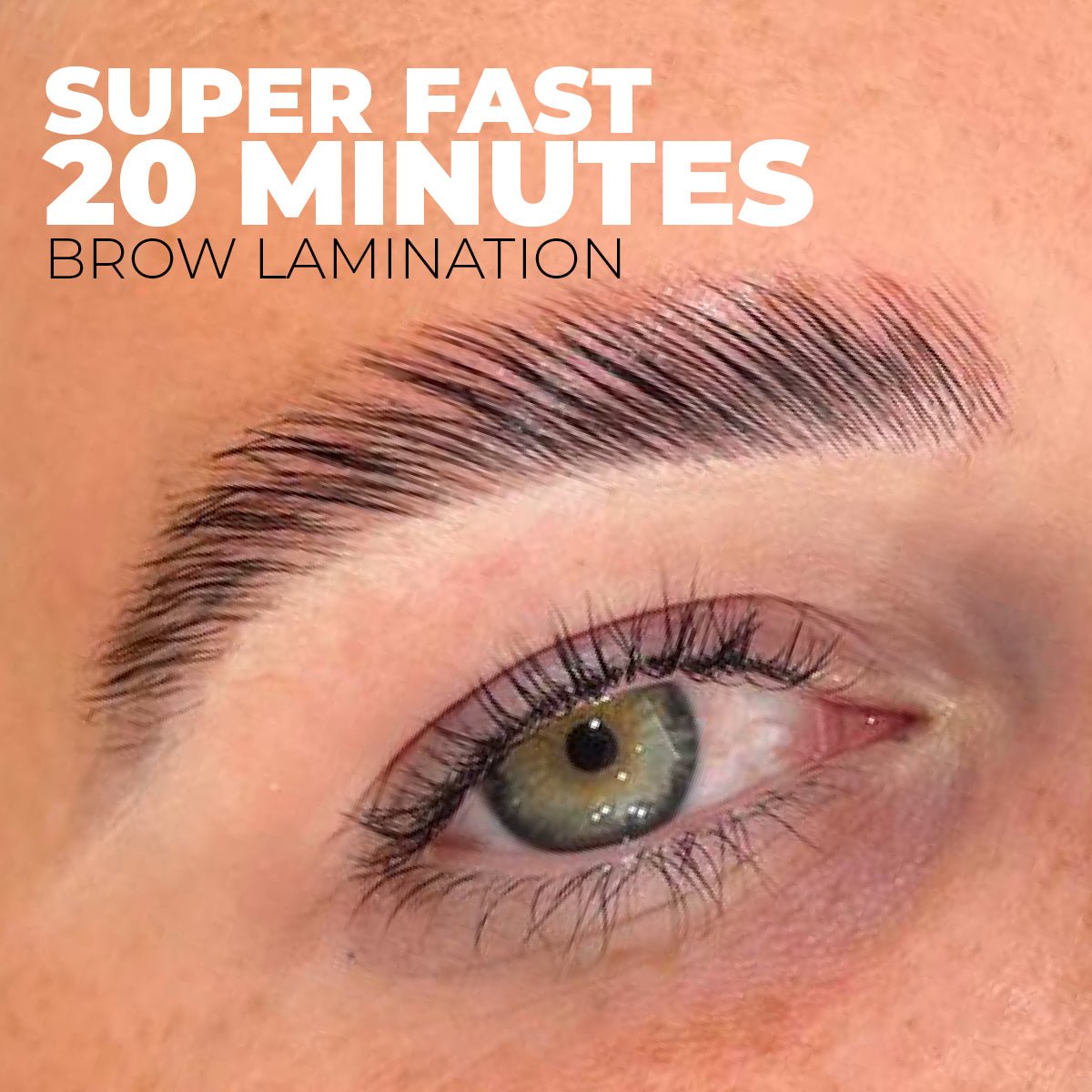 Neutralising Lotion Step 2
Sale price
$34.95
Regular price
Tax included.
Buy now, pay later.
Product description
Product reviews
Need a top up of our highly popular Neutralising Lotion (step 2) so you can get those brow laminations and Lash Lifts at their best! 
x10 sachets included. 
Important: Sachets should be massaged well for 1 minute before use to mix and activate the solution.
Lash Lift:
Important: Generously apply the bottom half of the lashes with the solution as close to the lash line as you can without touching it. Solution that is not applied as close to the lash line as possible will likely not lift effectively.
CLICK HERE TO DOWNLOAD INSTRUCTIONS
Product Details:


Step 3
Moisturising Serum is the third and final stage of the treatment. This liquid has a dual function; it is used to remove any adhesive or tint residue from natural lashes or brows. And also condition the lashes & brows. Le Sérum Hydratant est la troisième et dernière étape du traitement. Ce liquide a une double fonction ; il est utilisé pour enlever tout résidu d'adhésif ou de teinture des cils ou des sourcils naturels. Et revitalise également les cils et les sourcils.
Ingredients: WATER, GLYCERIN, PHENOXYETHANOL, AMMONIUM ACRYLOYLDIMETHYLTAURATE/VP COPOLYMER, ALOE BARBADENSIS LEAF JUICE POWDER, ARNICA MONTANA EXTRACT, PANTHENOL, SODIUM HYALURONATE, HYDROLYZED RICE PROTEIN, HYDROLYZED WHEAT PROTEIN, HYDROLYZED SOY PROTEIN, ETHYLHEXYLGLYCERIN, ALTHAEA OFFICINALIS LEAF/ROOT EXTRACT, PRUNUS ARMENIACA (APRICOT) FRUIT EXTRACT, ROSMARINUS OFFICINALIS (ROSEMARY) LEAF EXTRACT, CHAMOMILLA RECUTITA (MATRICARIA) FLOWER EXTRACT, POTASSIUM SORBATE, SODIUM BENZOATE, CITRIC ACID.
Important: Please massage sachet immediately before opening! Patch test before use! - Veuillez mélanger le produit en malaxant le sachet avant de l'ouvrir. Patch test avant utilisation!
Caution / prudence: For use by trained professionals only. Discontinue if any adverse reaction.  Wear Suitable gloves. Usage professionnel seulement. Stoppez l'utilisation en cas d'irritation. Veuillez conserver l'emballage pour toute référence ultérieure. Porter des gants appropriés.
Directions of Use / le mode d' emploi For Professional External Use Only. Please refer to training manual for lash lift and brow lamination technique instructions. Discontinue use if irritation occurs. Please retain packaging for future reference.            Pour un usage professionnel externe uniquement. Veuillez vous référer au manuel de formation pour les instructions sur les techniques de rehaussement de cils et de stratification des sourcils. Arrêtez l'utilisation si vous ressentez une démangeaison. Gardez l'emballage comme référence. Each sachet usually treats 3-4 customers. Once open, use within 24 hours (or 7 days for patch testing). Must be sealed immediately with micropore tape & store in airtight container after every use. Une fois ouvert, utiliser dans les 24 heures (ou 7 jours pour les tests de patch). Doit être scellé immédiatement avec du ruban micropore et conservé dans un récipient hermétique après chaque utilisation.
Warning / avertissement: When the products come in direct contact with eyes, nose and mouth, rinse out immediately and consult with a physician. Do not use if your eyes are injured, infected or have an allergenic reaction. Do not use when pregnant or breast-feeding. Discontinue to use if any of the above symptoms occur, as continuing to use may worsen symptoms. Consult with a dermatologist if red spots, swelling, irritation or a reaction occurs. Throw the product away after use. Keep out of reach of children. Store in a cool, shaded environment below room temperature and keep away from direct sunlight. Each sachet is to be used immediately after opening. - Ne pas utiliser si les yeux présentent des infections, des petites blessures ou sou_rent de réactions allergiques. Ne pas utiliser en cas de grossesse ou d'allaitement. En cas d'apparition des symptômes ci-dessous, stoppez immédiatement l'utilisation. Toute continuation de l'utilisation du produit pourrait provoquer une aggravation des symptômes. En cas d'apparition de taches rouges ou de gon_ements, consultez un dermatologue. Faites attention en utilisant le produit de ne jamais en mettre directement dans vos yeux. Jeter le produit après utilisation. Garder hors de portée des enfants. A conserver dans un endroit frais et ombragé. Chaque sachet doit être utilisé immédiatement après ouverture.
Lash Lift
Great kit, you can get 2-3 pp out of one pack and the curl is amazing!
Ah thank you so much for such a kind review. You are such a sweetie! We are so happy you love our products as much as we do. Again, thanks so much for your support and being such an amazing passionate artist. It's always a pleasure to work with you. Reach out if you have any other questions. We're always here to chat and help any time!

Much Love
Nicole xx
Lash lift and brow lam products
Really happy with the products so far! The shipping's super fast and our clients are loving the results we've been achieving
Ah thank you so much for such a kind review. You are such a sweetie! We are so happy you love our lamination & lash lift products . Again, thanks so much for your support and being such an amazing passionate artist. It's always a pleasure to work with you. Reach out if you have any other questions. We're always here to chat and help any time!
Much love,
Nicole xx
You need this kit in your life
Absolutely love the lash lift and eyebrow lamination kit ! I bought it for myself to use at home and it is sooooo easy, doesn't take long and the results are great considering it was my first time ever doing it. Also the amount of money saved is crazy.
Wow! That is so great to hear you are loving the product and are getting so much value from it xx Thank you so much for the feedback sweetie!
Aesthetically pleasing & amazing!
This kit has everything you need for a perfect and healthy result. The packaging also looks nice in my salon unlike other branded products. I love this kit and will definitely be restocking it.
Thank you so much lovely for the kind words. So happy to hear you are enjoying the kit xx
Very happy will definitely purchase more when I need to stock up thank you 😊
We're so happy to hear this!!
Thank you so much for such a kind review.
Reach out if you have any other questions. We're always here to chat and help any time!

Much Love
Nicole