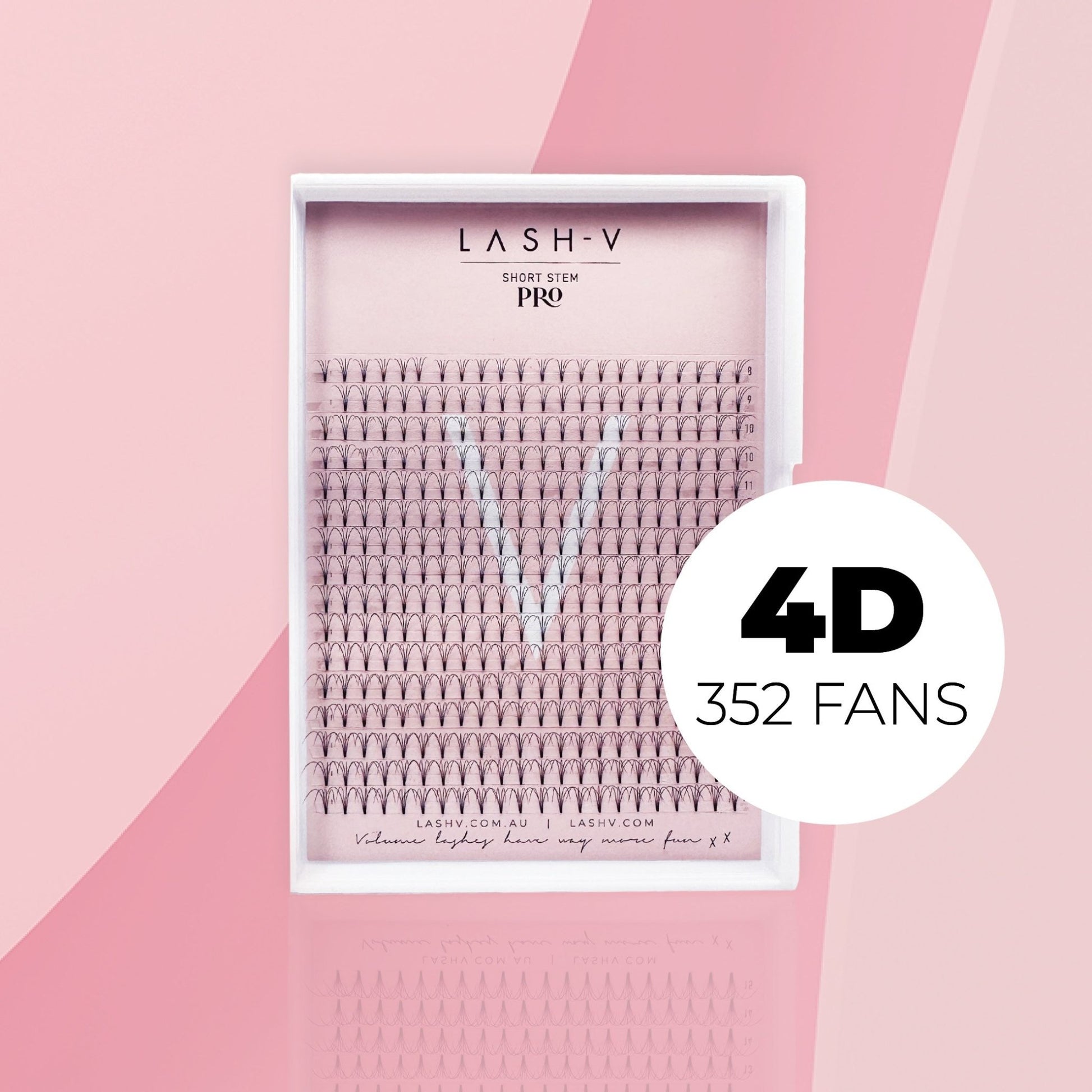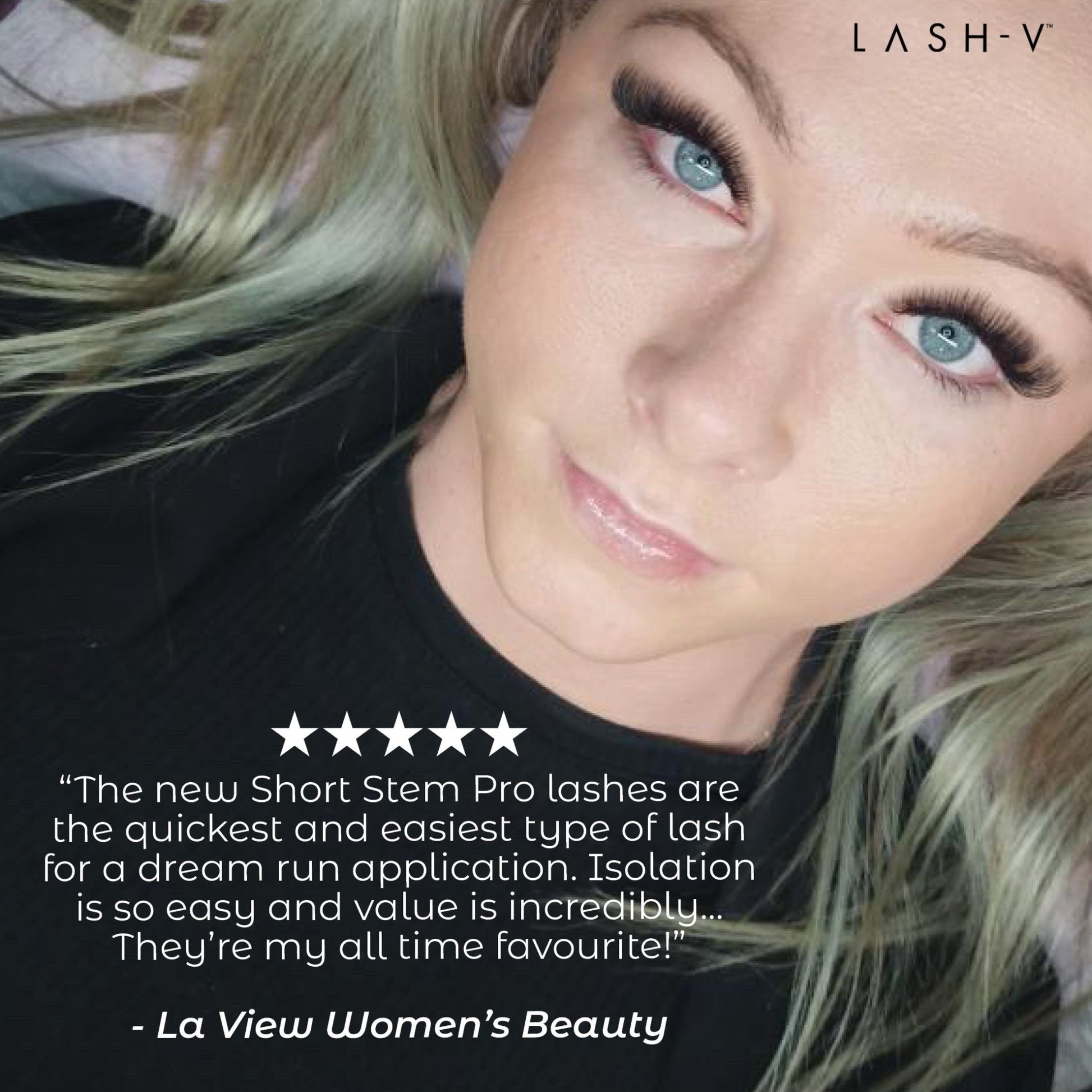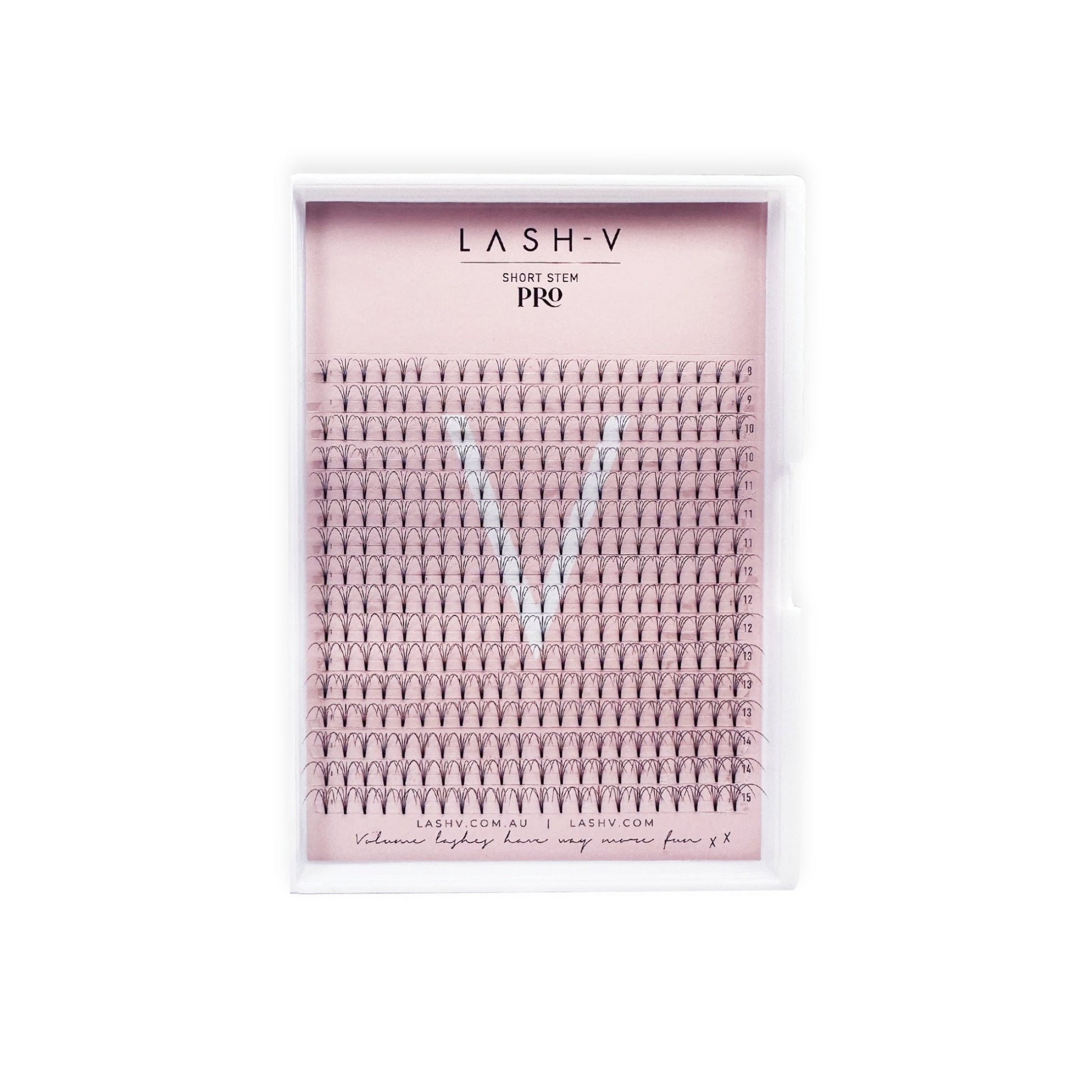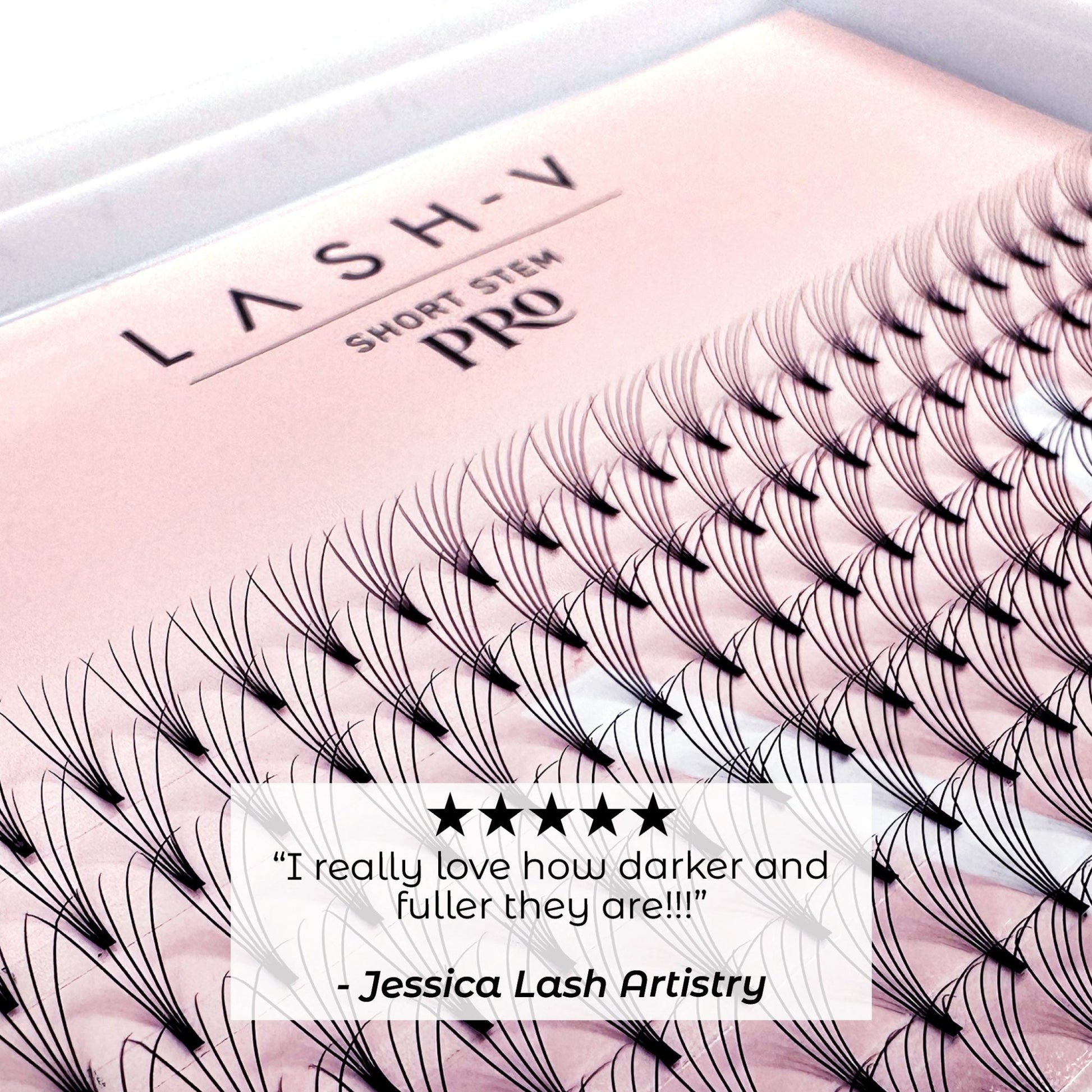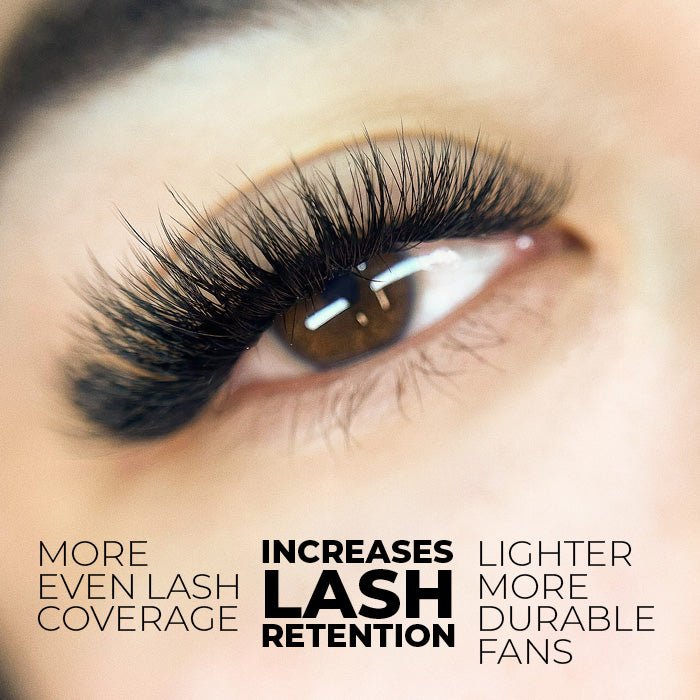 4D Premade Lash Fans - NEW Short Stem Pro - Eyelash Supplies
Sale price
$25.95
Regular price
Tax included.
Buy now, pay later.
Product description
Product reviews
Introducing the new and improved Short Stem Pro Premade Fans by Lash V, the ultimate choice for lash artists ready to embrace the darker side of volume lashes. With enhanced features and superior performance, these premade fans will take your lash game to the next level. Get ready to indulge in 352 of our darkest, lightest premade volume fans, conveniently placed on our xl mega trays.
Experience the luxury of darker eyelash supplies that will leave your clients absolutely obsessed. The Short Stem Pro premade fans boast a refined formula that guarantees a deeper, more dramatic look. The lashes are meticulously crafted to ensure minimal breakage, allowing for seamless application and incredible retention. Say goodbye to compromises and hello to lashes that truly stand out.
Best yet, all our eyelash extension supplies offer Afterpay, meaning you can create mega volume now and pay later.
Short stem pro premade fans facts:
· 352 premade fans placed on our mega trays offering 3x more premade fans compared to most competitors.
· Our darkest short stem lash fans ever
· Designed for lighter weight - to increase flexibility
· Increases retention from increased durability standards
· Available in 3D, 4D, 5D & 6D short stem Premade fans
· Can service up to 4 customers per tray
· Small, thin base tip for easy application that 'lock on like a magnet'
· Easily create natural to mega volume in minutes.
· Perfect for clients with almost no lashes. Quickly creates full volume.
· Easy to remove from the strip – no lash breakage or falling apart

Five star reviews

"The new Short Stem Pro lashes are the quickest and easiest type of lash for a dream run application. Isolation is so easy and value is incredible... They're my all time favourite!" - La View Women's Beauty
"I really love how darker and fuller they are!!" - Jessica Lash Artistry
"New Short Stem Pro are just great for beginners as they are really easy to apply" - Lashaholic.Co
6d short stem
We absolutely loved them!! So easy to apply!!
Amazing to hear xx Thank you so much for sharing that sweetie!
3D lash fans
Absolutely adore these 3D lash fans just as much as all the others 😍they are the most amazing quality so dark and fluffy ,consistent amazing quality super pointy precise base
so easy to apply with great retention could not recommend these products enough
Yay! Amazing to hear the great feedback lovely thanks so much for sharing that xx
5D Premade Lash Fans - NEW Short Stem Pro - Eyelash Supplies
Ah thank you so much for such a kind review. You are such a sweetie! We are so happy you love our products as much as we do. Again, thanks so much for your support and being such an amazing passionate artist. It's always a pleasure to work with you. Reach out if you have any other questions. We're always here to chat and help any time!

Much Love
Love ❤️
These are my everyday go to lashes. They always look great, are so easy to place, and they never disappoint me or my clients! Perfect every time 🙌
Aw thanks so much for the amazing review lovely. We're so happy to hear you are happy with them xxx If you need anything please reach out :)
Love love love
I absolutely love these lashes! Super easy to use and my clients love them as well. I'll definitely be ordering some more!
Ah thank you so much for such a kind review. You are such a sweetie! We are so happy you love our products as much as we do. Again, thanks so much for your support and being such an amazing passionate artist. It's always a pleasure to work with you. Reach out if you have any other questions. We're always here to chat and help any time!

Much Love