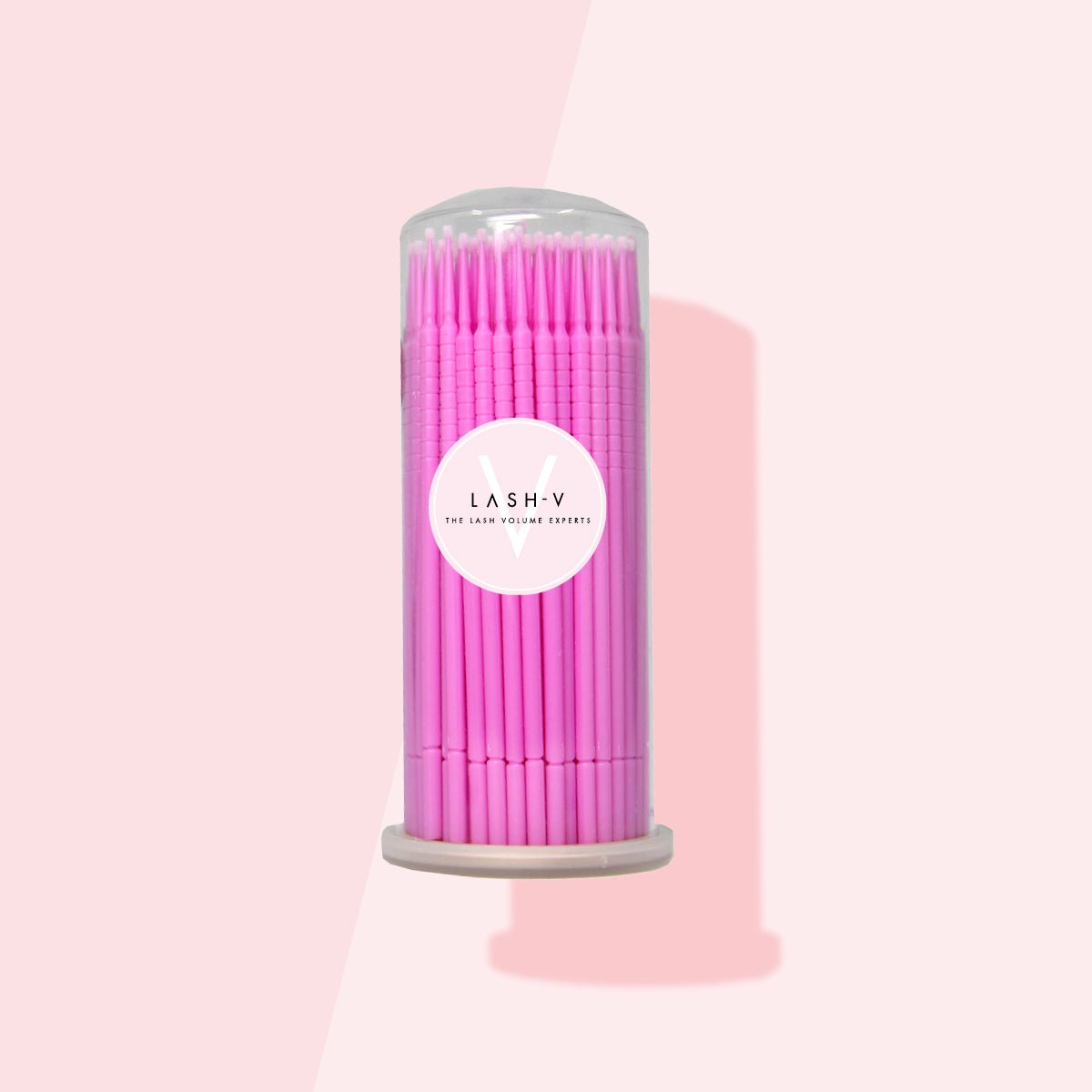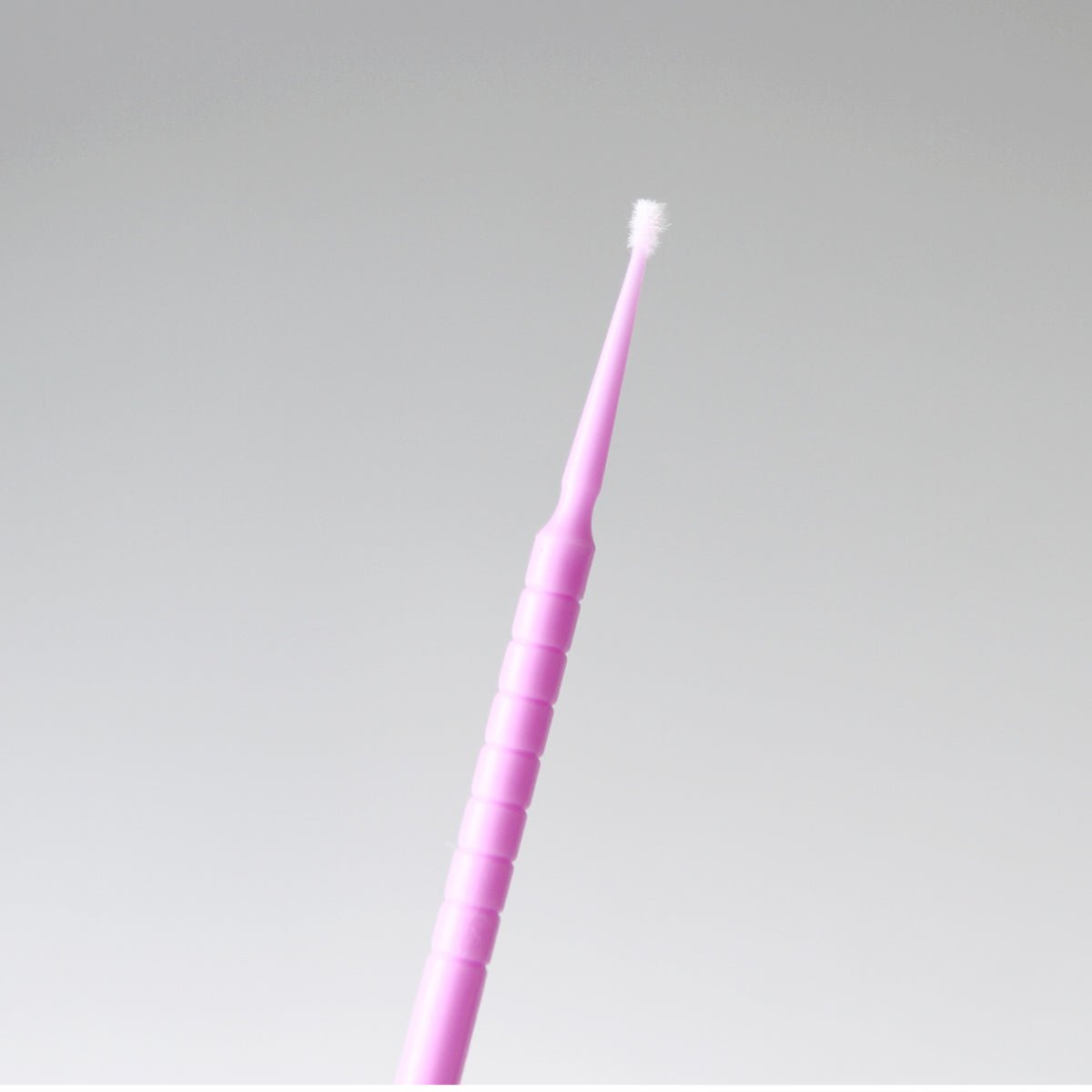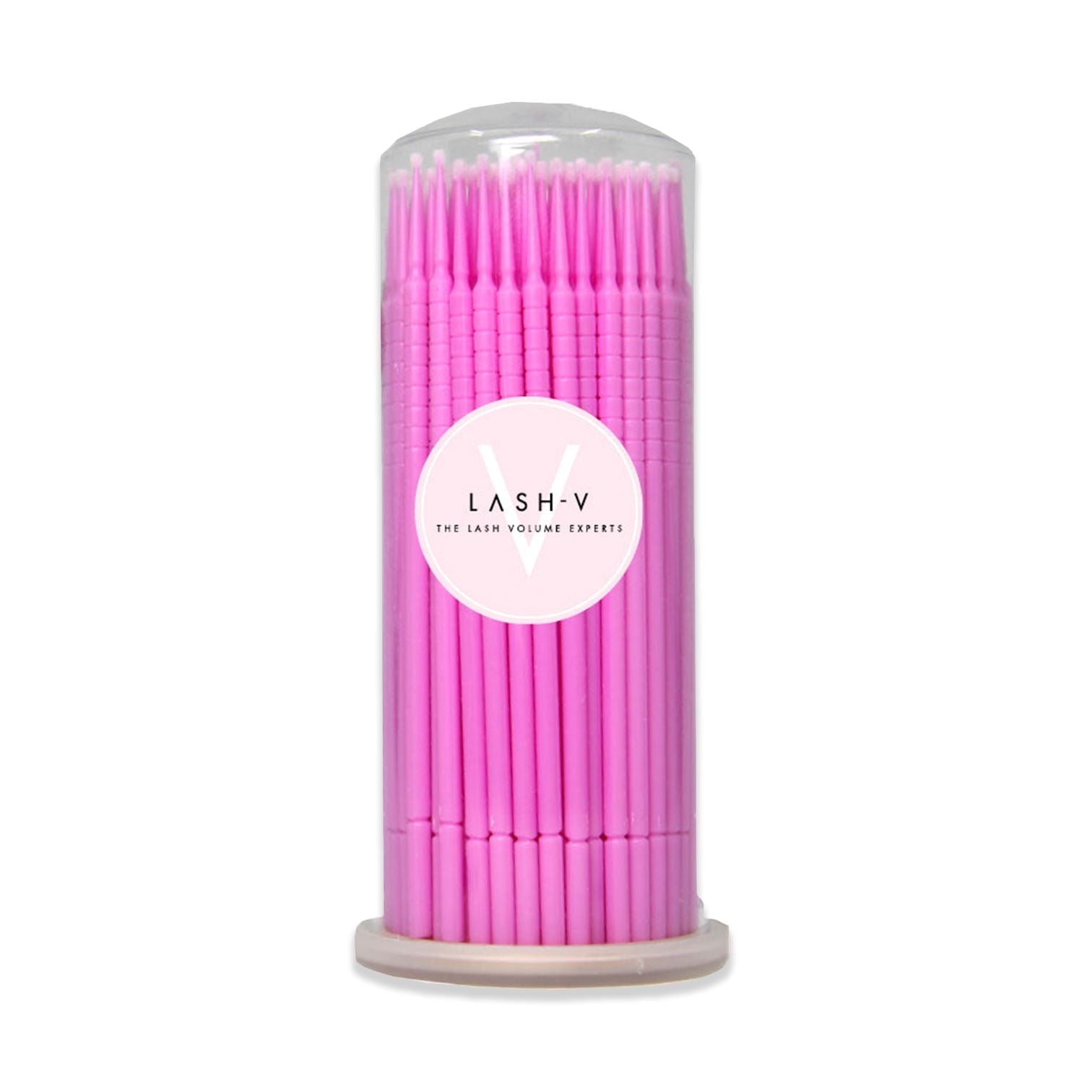 Disposable Micro Brush for Eyelash Extensions (100x Pack)
Sale price
$5.95
Regular price
Tax included.
Buy now, pay later.
Product description
Product reviews
Lash V's Disposable Micro Brush for Eyelash Extensions swabs allow lash artists to apply Primer or eyelash remover to clients eyelash extensions efficiently and effectively. So when it comes to removing eyelash extensions with eyelash glue remover these can be your best friend! With super fine brushes allow you to be very accurate around any eyelash extensions.
The super fine micro brush also allows you to apply small amounts of product so you can be safer around your clients eyes, avoiding irritation and helping prevent infection.
Colour: pink

Length : 10cm
Brush size: 1.5mm
Brush material : Lint free, non-absorbent.
Unit Weight: 0.5 gram
pieces per jar: 100 
Best mascara wands
Honestly didn't think mascara wands could be good or bad but these wands sure proved me wrong! They are fluffy and soft yet manage to brush brow hairs into place perfectly! Will be buying again!!
Mascara Wands
Will order again love the pink color they are soft and durable !
Cute
These mascara wands work well, are firm yet soft enough to not be irritating on the eyes.
Amazing
Great quality, not to harsh. Plus it's a cute as colour.
Amazing
Great quality, not to harsh. Plus it's a cute as colour.