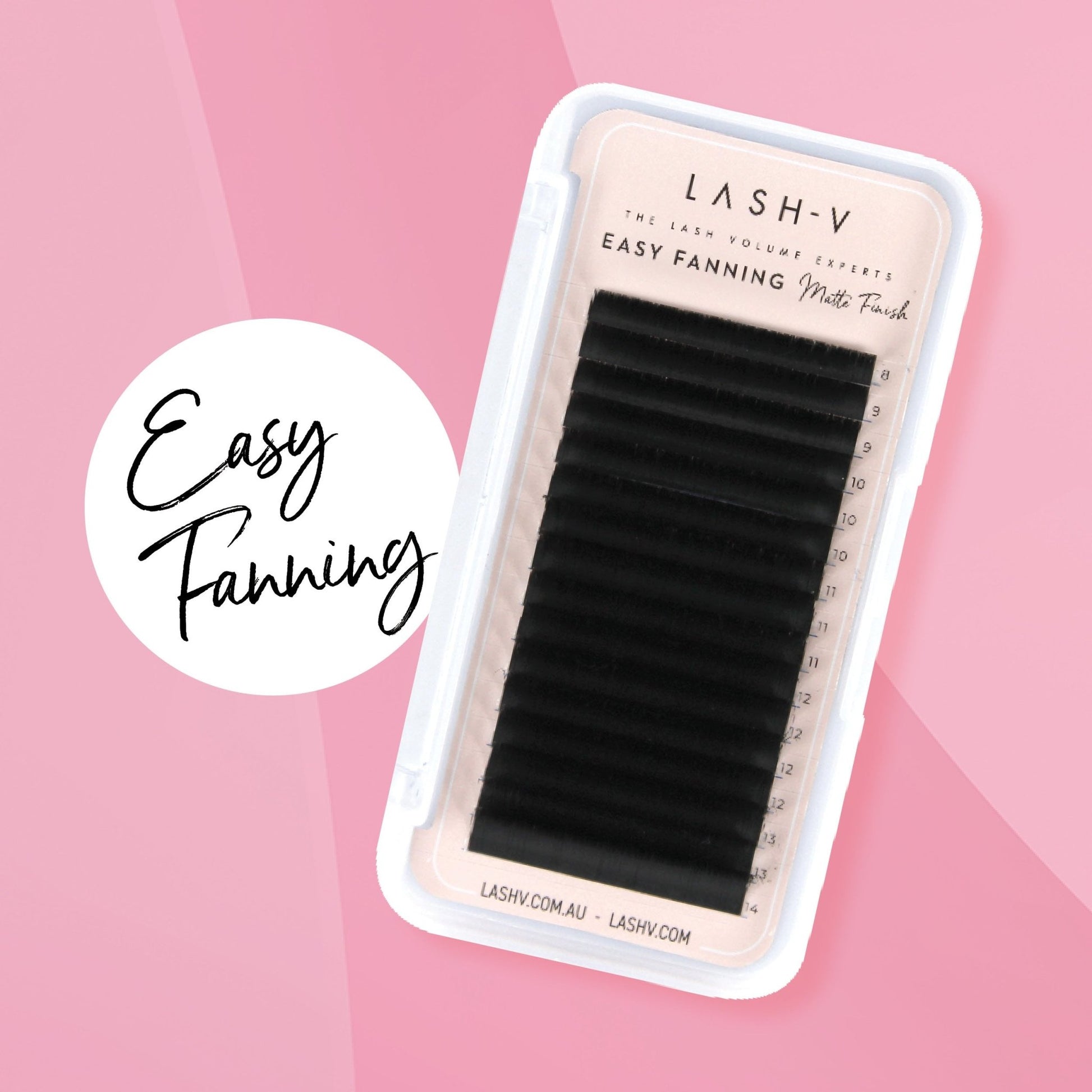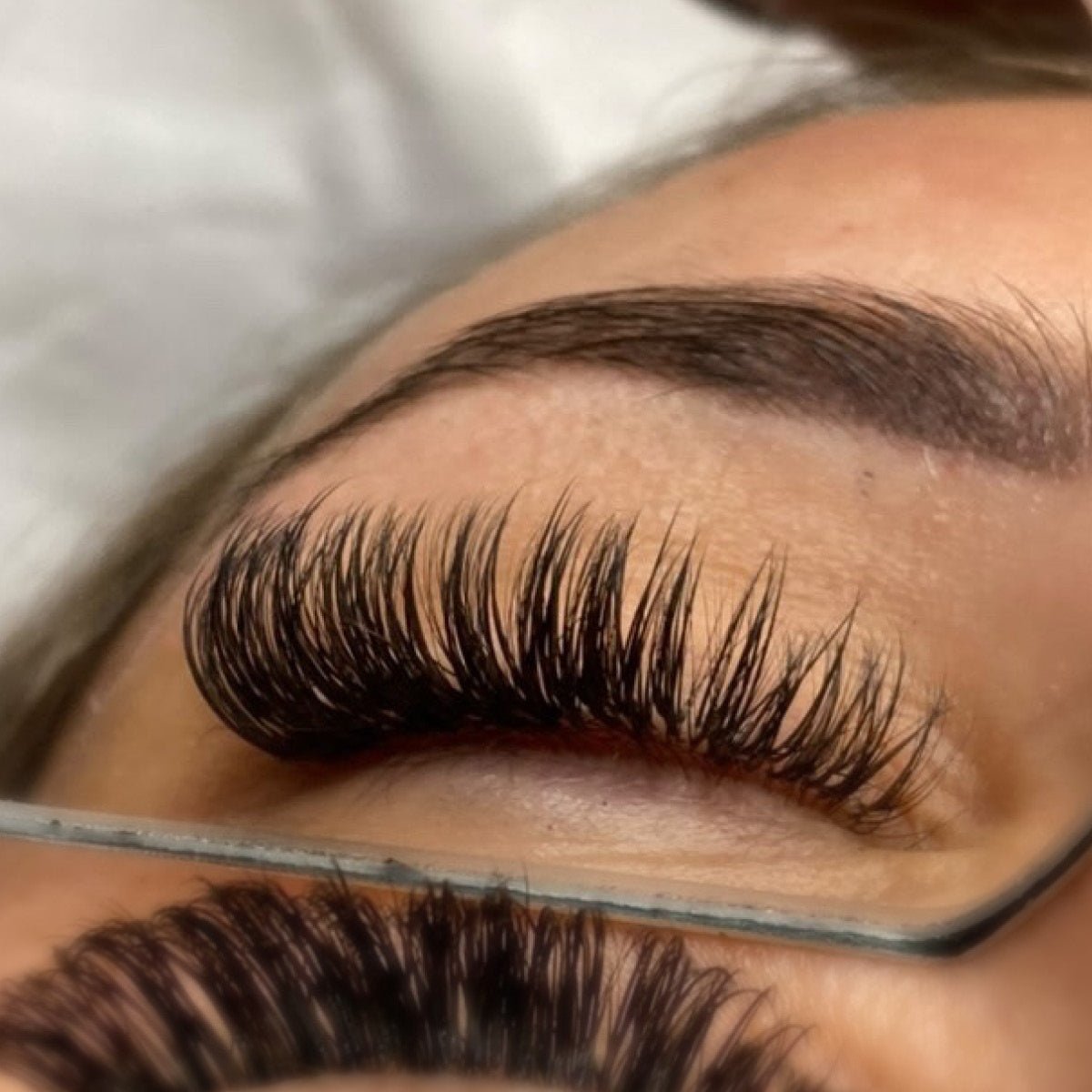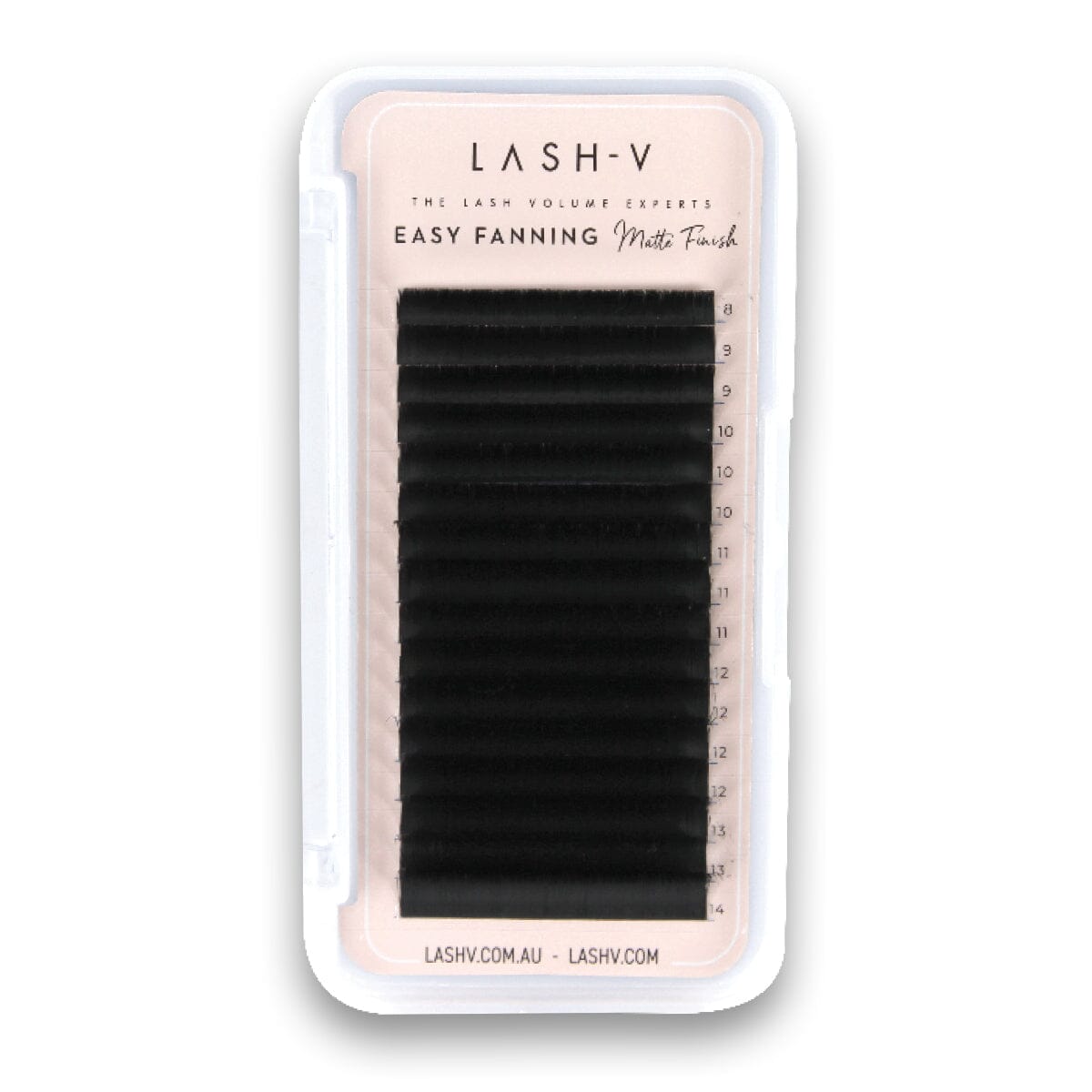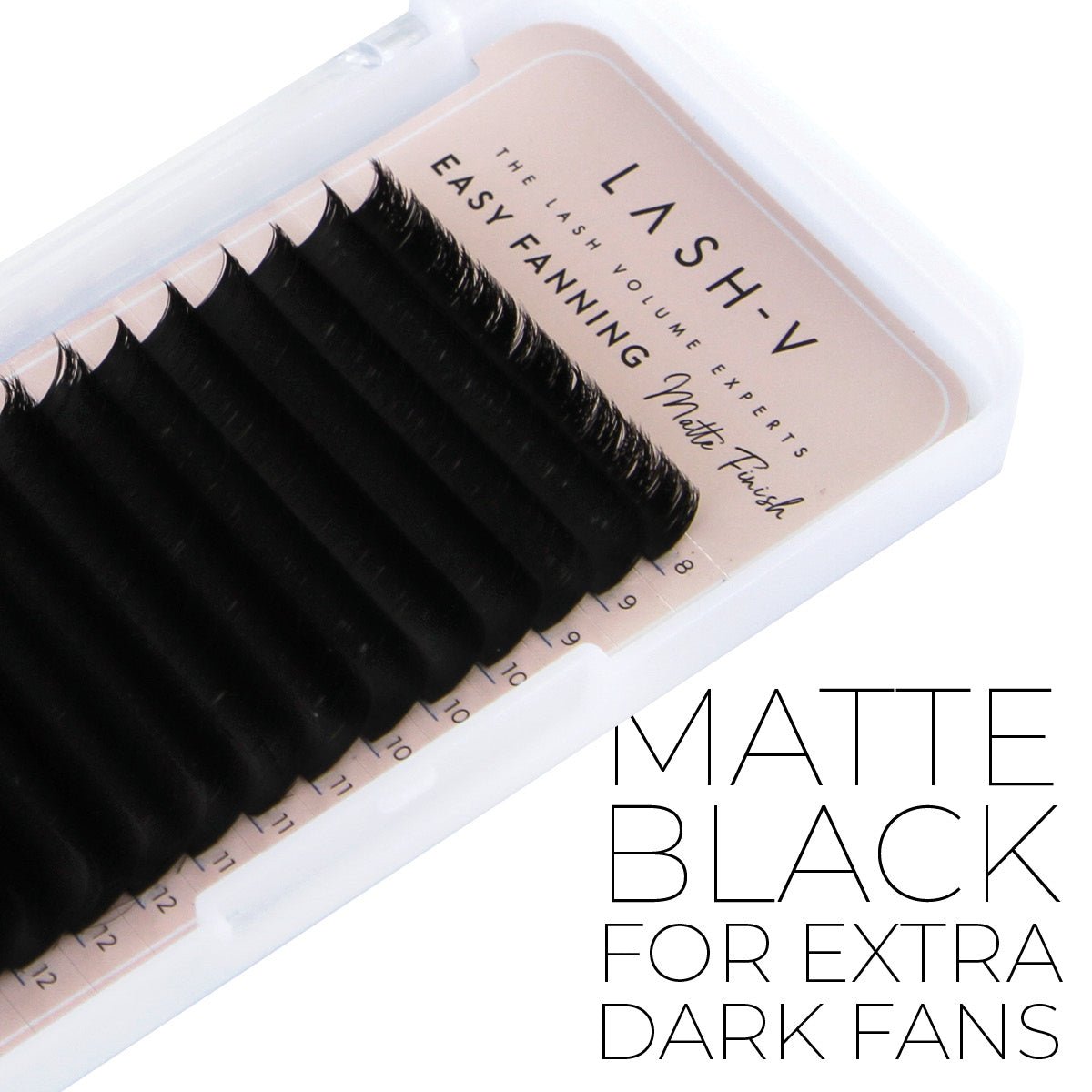 Easy Fanning Matte Finish Lashes
Sale price
$22.95
Regular price
Tax included.
Buy now, pay later.
Product description
Product reviews
Up your lash game with Lash V Easy Fanning. Specifically designed to let your lash creativity flourish whilst you lash faster, and leave your clients with darker, ultra matte luscious lash sets!
These lashes have it all. Super-fast lashing without the compromise. Create stunning fans instantly, but still produce a light as a feather to touch fan, coupled with a delectably dark black finish. Leaving your clients in awe of your talent and calling you.
They lashes are designed cleverly so when you pick them up you can simply adjust them straight off the strip. Just the way you want them. Which means you can quickly and easily make the a perfect beautiful fan without any glue!
If you're a lash artist who has the desire to lash more sets per day, and increase their revenue, then these are for you. With super sticky bases to hold the lashes in place, it will help you quickly create a breathtaking mega fan instantly. With no mess, no fuss, you'll be lashing as fast as your talented hands will let you.

So if you don't have the time for handmade volume fans or mega volume fans. These are an amazing option outside of our premade volume fan range.
So get ready for faster lash sets, and more compliments from your clients about how they love their super light, ultra dark natural looking lashes.
Available in 0.03 / 0.05 / 0.07 thickness
Available in C and D curl.
huge range of lengths from 8mm to 18mm
Easy and super fast fan making, to help you get through more clients.
Natural Matte Black finish
Softest Cashmere finish feel for softest fans we've ever felt.
Ultra dark fans, the darkest you'll ever work with.
Quickly customise fans for each look.
Available in super long lengths.
Cruelty free.
Mix tray 1 - 8mm to 14mm
8 x 1
9 x 2
10 x 3
11 x 3
12 x 4
13 x 2
14 x 1
Mix tray 2 - 12- 18mm
12 x 4
13 x 3
14 x 3
15 x 2
16 x 2
17 x 1
18 x 1
Cashmere Soft Flat Lashes - 0.15 - C Curl
Ah thank you so much for such a kind review. You are such a sweetie! We are so happy you love our products as much as we do. Again, thanks so much for your support and being such an amazing passionate artist. It's always a pleasure to work with you. Reach out if you have any other questions. We're always here to chat and help any time!
Much love,
Nicole
CASHMERE SOFT FLAT LASHES - 0.15 - D Curl
Ah thank you so much for such a kind review!!!
You are such a sweetie!

Much Love
Nicole
Super soft!!!!!!!
Absolutely amazing lashes and the feel is phenomenal.
Couldn't recommend a more natural feeling lash.
Cashmere soft flat
Love!!! And my clients love too! So easy to use, such nice material. Thanks lash v. Always a please doing business with you xo
Lash V
Love the lashes, great quality and easy to work with. My clients and I are in love. As I am a new beginner lash tech (ig @lashedbysal_), using this lash brand is the best decision I've made. Leaves my clients happy and coming back