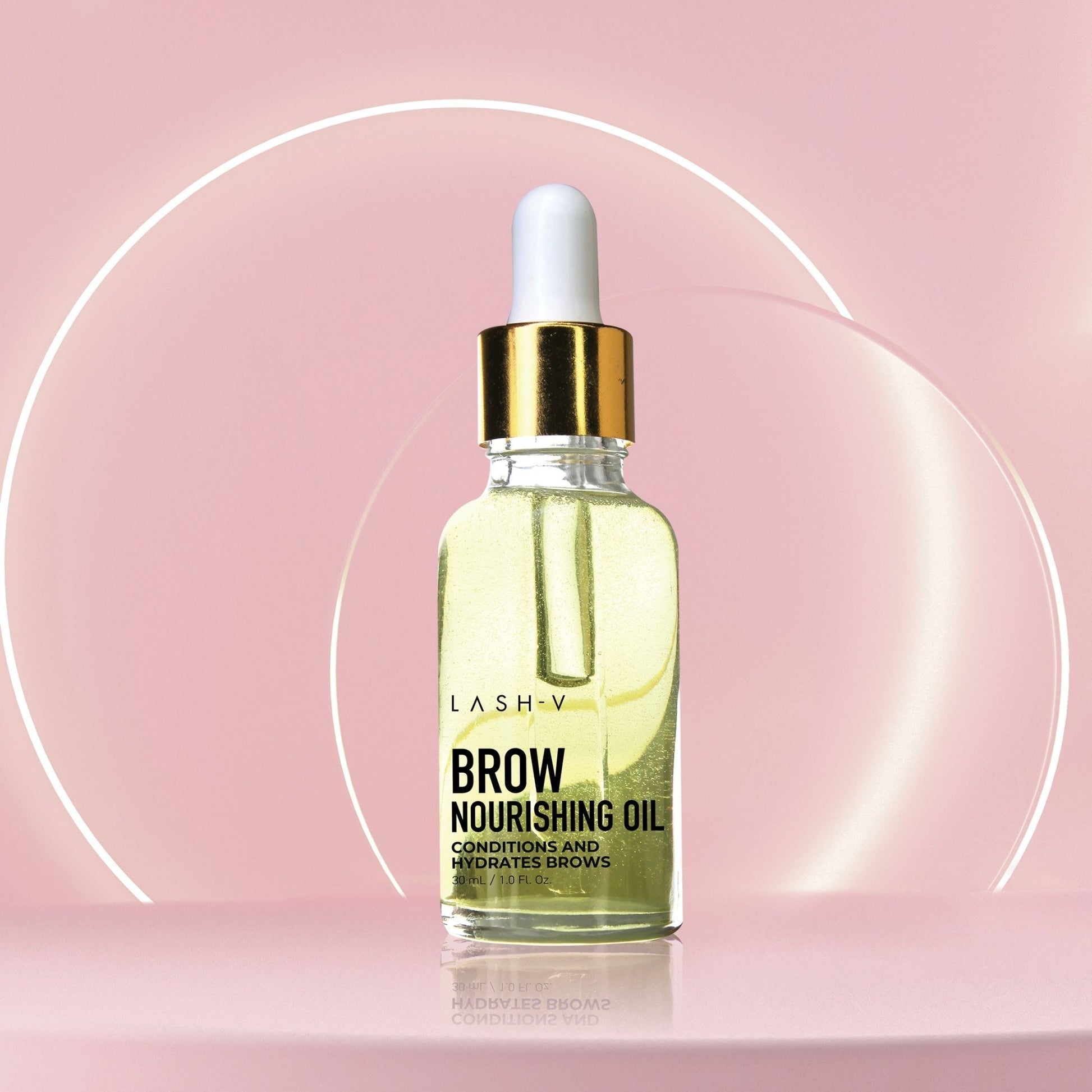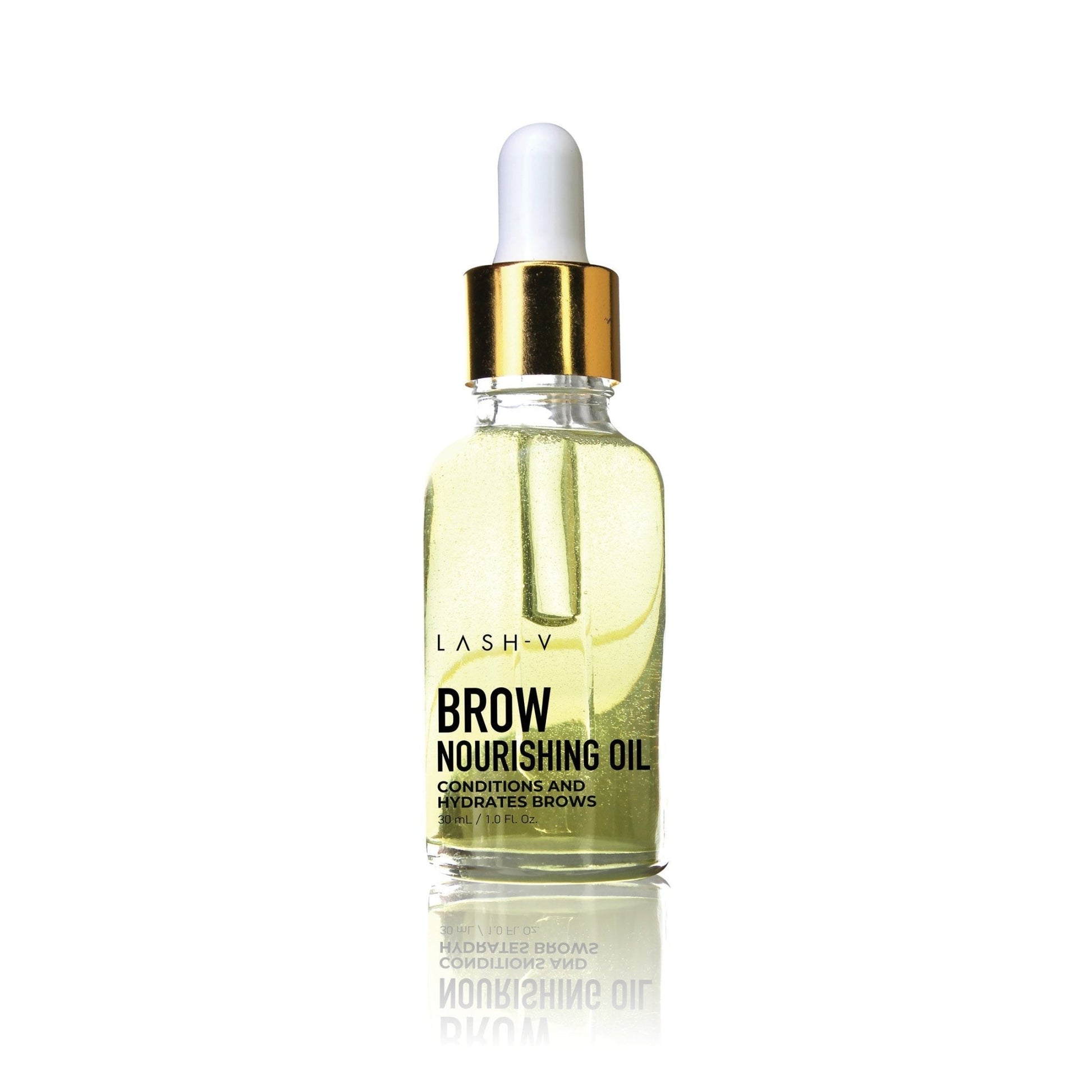 Eyebrow Nourishing Oil - 30ml .
Sale price
$45.95
Regular price
Tax included.
Buy now, pay later.
Product description
Product reviews
Lash V Brow Nourishing Oil is a luxurious brow aftercare oil.
Our 100% natural formula is specifically designed to nourish, hydrate, condition and promote brow hair growth. Leaving brows healthier & more lustrous than ever before.

Castor oil for eyebrows has been known to naturally promote hair growth, and was a no brainer to include as one of our active ingredients. With regular use, you can expect to see the appearance of thicker and longer brows, as they enjoy the benefits of this nourishing elixir.
Directions - Simply apply a droplet of our brow oil to your brows and rub in. You can now indulge in the luxurious feel. This can be applied daily to keep your brows nourished and healthy and also as an aftercare oil after brow lamination treatments to get the best long lasting results. 
- Conditions Brows
- Naturally Promotes Hair Growth
- Vegan Friendly
- Hydrates Brows
- 100% Natural
- Cruelty Free
Store in a cool dark place below 5-25°C (41-77°F) & protect from sunlight. Lash V is not responsible for the misuse of this product. 
 Ingredients: Prunus Amygdalus Dulcis (Sweet Almond) Oil, Ricinus Communis (Castor) Seed Oil, Argania Spinosa Kernel Oil, Rosmarinus Officinalis (Rosemary) Leaf Oil, Pelargonium Graveolens Oil.
Also available in 10ml bottles.
AMAAAZING
Love the consistency of this products it leaves my brows so soft and nourished after I get a lamination
Ah thank you so much for such a kind review. You are such a sweetie! We are so happy you love our products as much as we do. Again, thanks so much for your support and being such an amazing passionate artist. It's always a pleasure to work with you. Reach out if you have any other questions. We're always here to chat and help any time!
Much love,
Nicole
Brow oil
Absolutely love the consistency of this oil, leaving the brows hydrated!
Aw brilliant, we're so happy you love the oil! xxx
Love!!!!
Love this product!! And my clients love it even more. Such a good finishing touch to your brow service leaving the brow hairs and surrounding skin noce and hydrated
Yay! Amazing to hear the great feedback lovely thanks so much for sharing that xx
Stunning!!! Love this product
Now retailing it for my customers! Matched perfectly with a brow lami and any other brow service to be honest. Glossy and smells lovely. Would recommend 100 times over 🩷
Yay! That's amazing that you love it and are selling to your clients xxx Thanks so much for the review lovely.