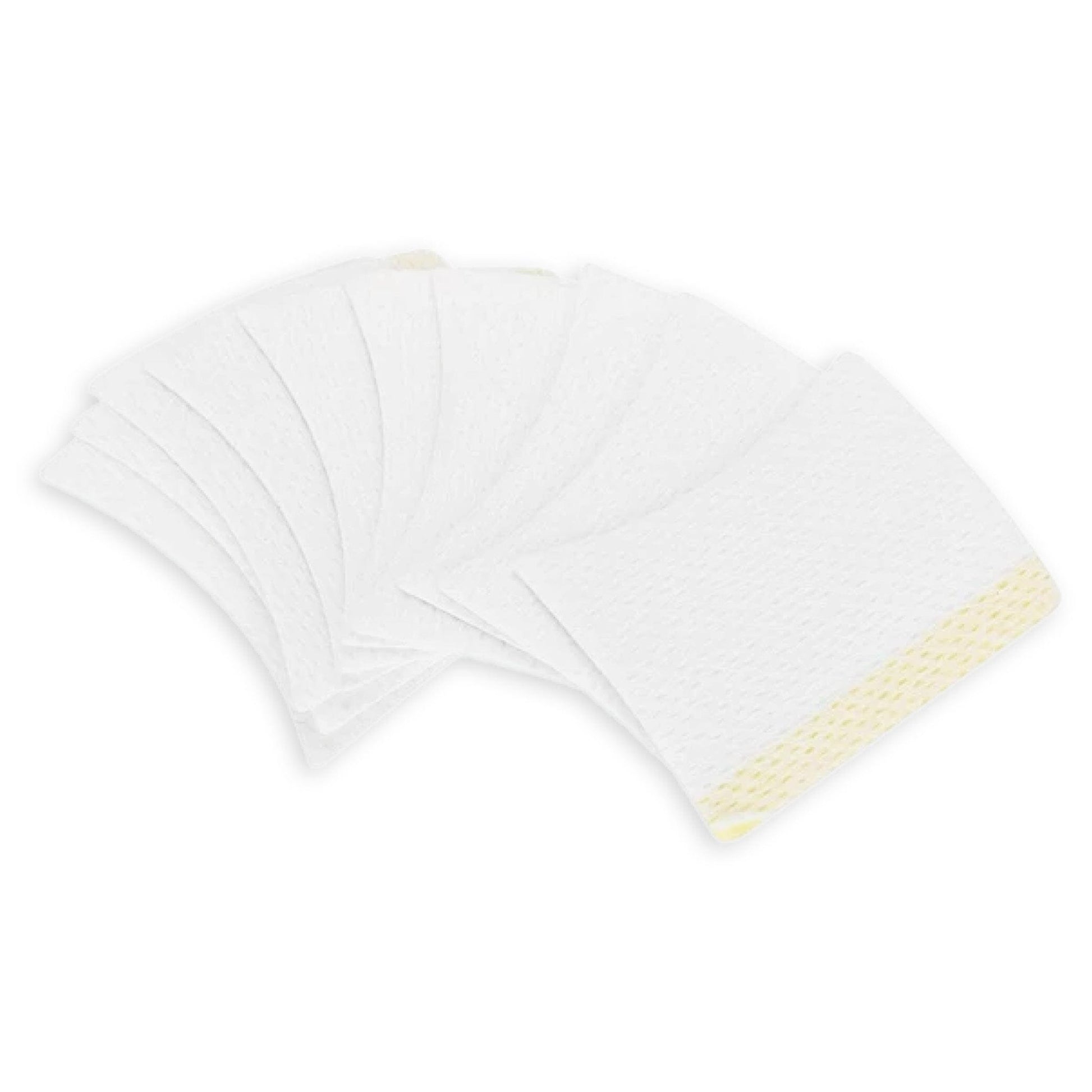 Under Eye Cotton Pad - Multi-purpose
Sale price
$3.80
Regular price
Tax included.
Buy now, pay later.
Product description
Product reviews
Experience effortless lash removal with these under eye pads. The adhesive ensures a secure fit and allowing for hassle free removal process.
40 pads (20 pairs) - These disposal pads are crafted with the utmost care and are made from premium-quality cotton, that are gentle and safe for your clients skin.
Peel the backing off these pads and place under your client's eyes and begin the removal process.
These are a life savour
Honestly don't know what I would do without Premium Hydrogel Under Eye Pads, they have been a game changer. They stick and hug under the eyes amazingly and my clients also love them, won't ever look back!
Ah thank you so much for such a kind review. You are such a sweetie! We are so happy you love our products and we are sure your clients just adore our Premium hydrogel Under Eye Pads too! Again, thanks so much for your support and being such an amazing passionate artist. It's always a pleasure to work with you. Reach out if you have any other questions. We're always here to chat and help any time!
Much love
Nicole xx
Premium Hydrogel Eyepads
Absolutely amazing! The only brand I've found where they stick into place and do not move! Obsessed 😍🩷
Aw we're so happy to hear that lovely! Amazing to hear the eyepads are working well for you! xxx
Best pads!
They stick to the under eye so much better than anything I've used before. Definitely recommend!
Aw amazing that's brilliant that you are loving the eye gel pads! We love hearing that feedback so thank you so much for sharing lovely xx
Great price and extra sticky
These gel eye pads are holding much better than the brand I usually use, and they're cheaper as well. This is where I will buy mine from now on.
Delighted you are enjoying the eye gel pads!! Thank you much for the review lovely xxx
The BEST!
I always use the Standard Gel Pads from Lash V however received a sample premium gel pad in a previous order and recently tried it out on a client. I thought the standard pads were amazing... until I used the premium one! It didnt move, cause any irritation or get in my way at all when lashing, I'm definitely switching to the premiums when I'm due to restock! OBSESSED.